My eldest son now does carpentry & construction with a good outfit but he learned his woodworking skills as a cabinetmaker in our shop. They got a job redoing a kitchen six months back & he used our shop to make the cabinetry.
Here is his layout being rendered… (the only part I did)….
He knows how to both build well and achieve great detail. Here are three pics of the island being assembled…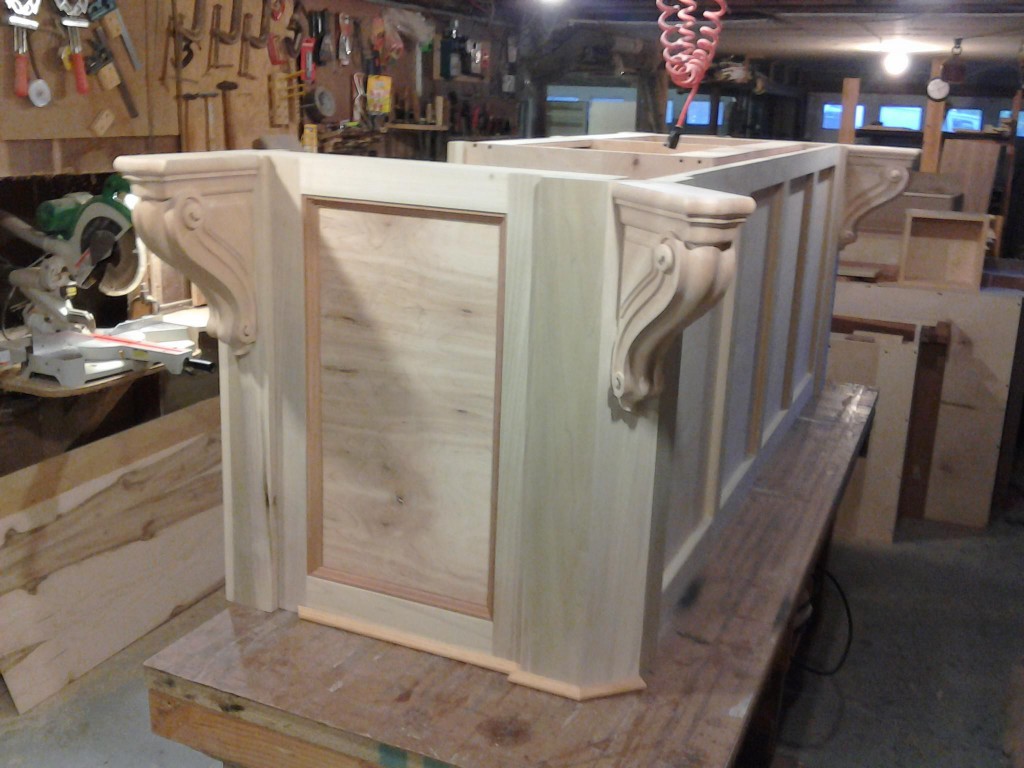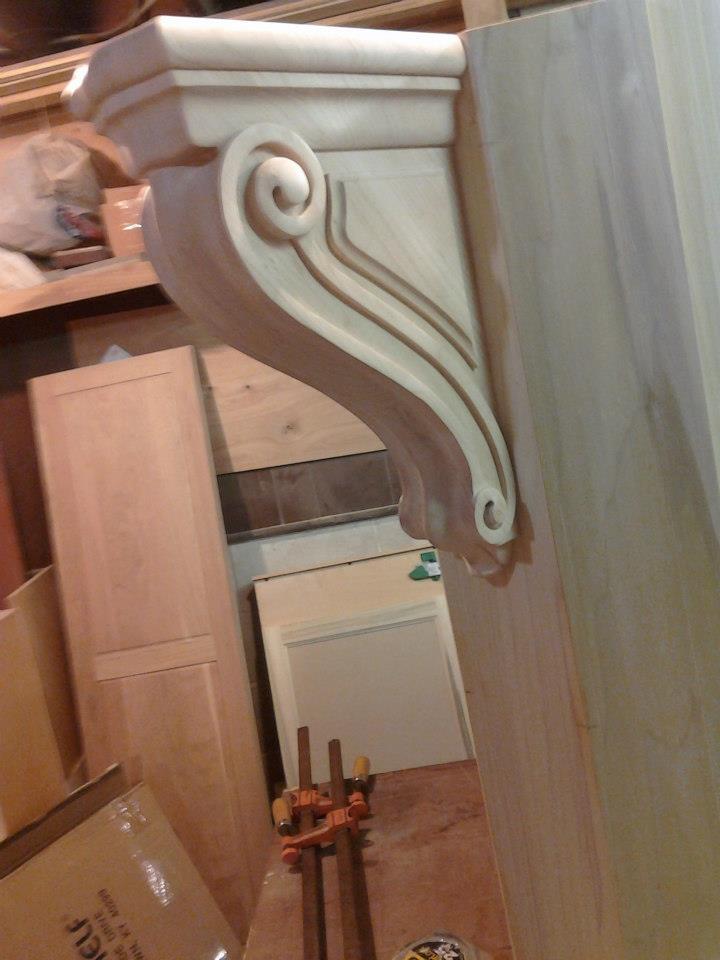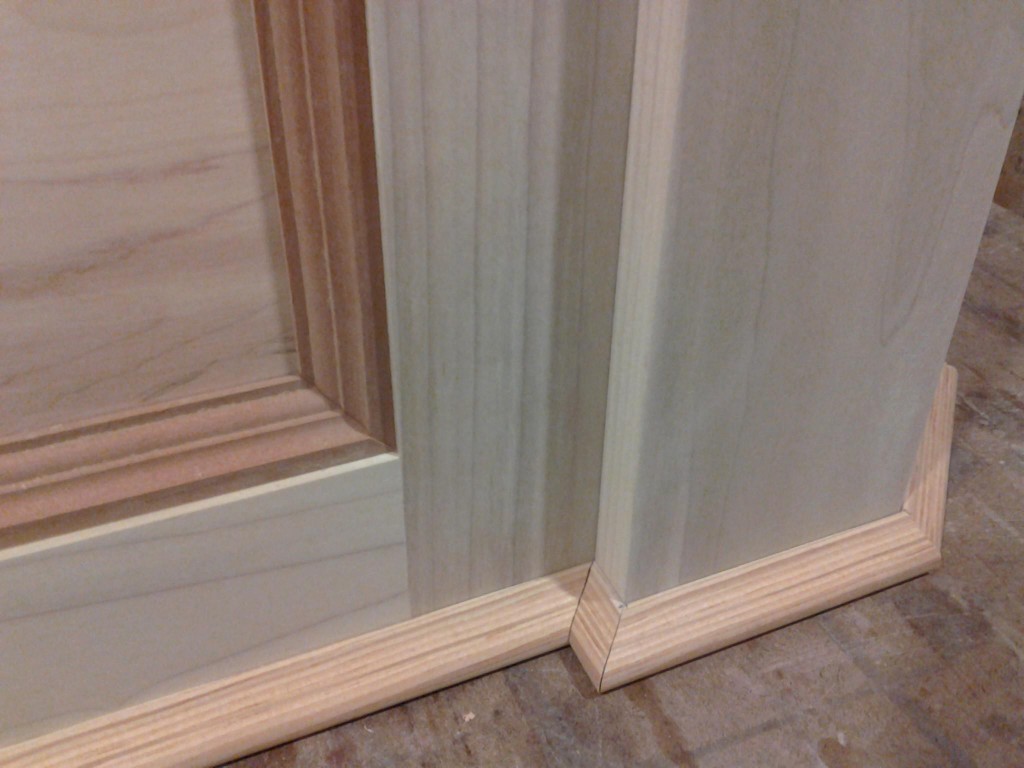 They wanted the counter in a dark color & he suggested using walnut rather than trying to stain maple very dark. This addition was pricey but looked 'killer' when installed.
These pics show the 2" solid walnut planks & how he treated the outside edge…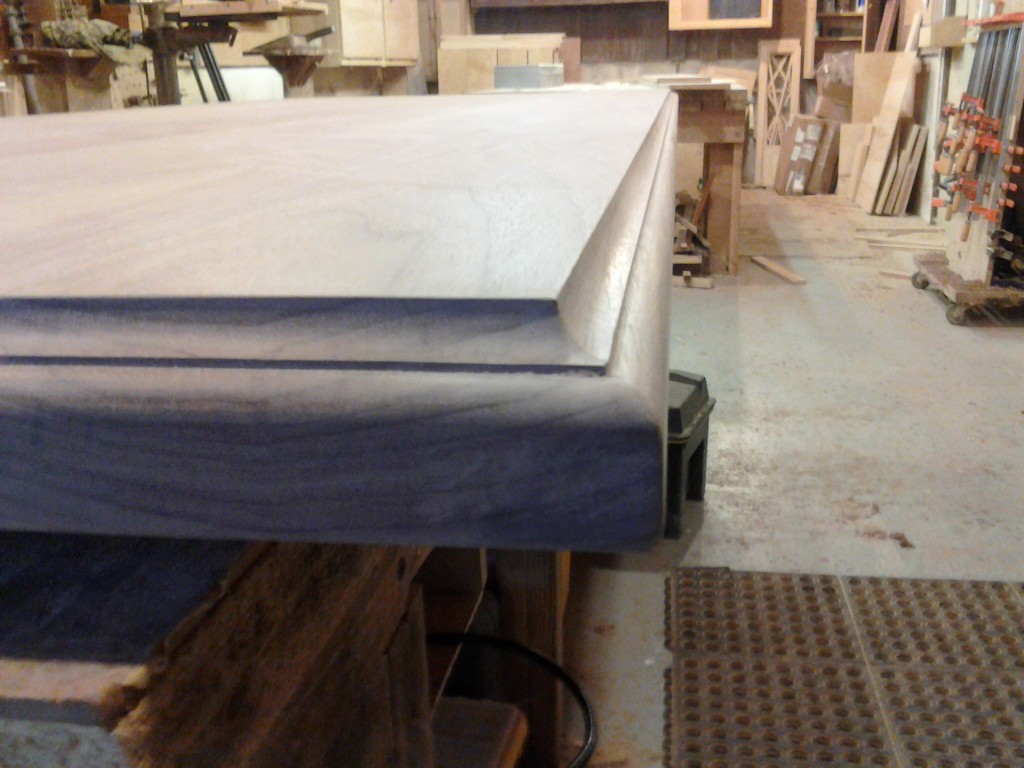 These finished shots are a tad soft in focus but you can see how handsome it turned out.
russell hudson / hudson cabinetmaking, inc.