.They had a mantle made by the carpenters who trimmed out their place a number of years back. It was essentially three boards with molding applied to the face & a shelf. Like many facades, it lacked substance and girth.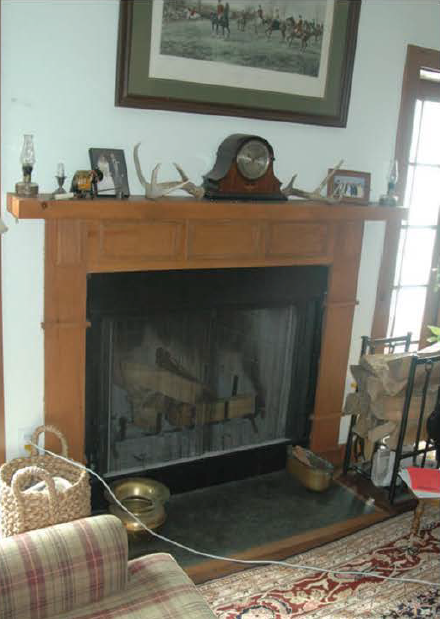 They wanted a mantle that was substantial but had clean, bold lines, no fine detail or filigree. I rendered a corner of the proposed piece that I felt had those qualities. It ended up as 'Mission Style', in  appearance.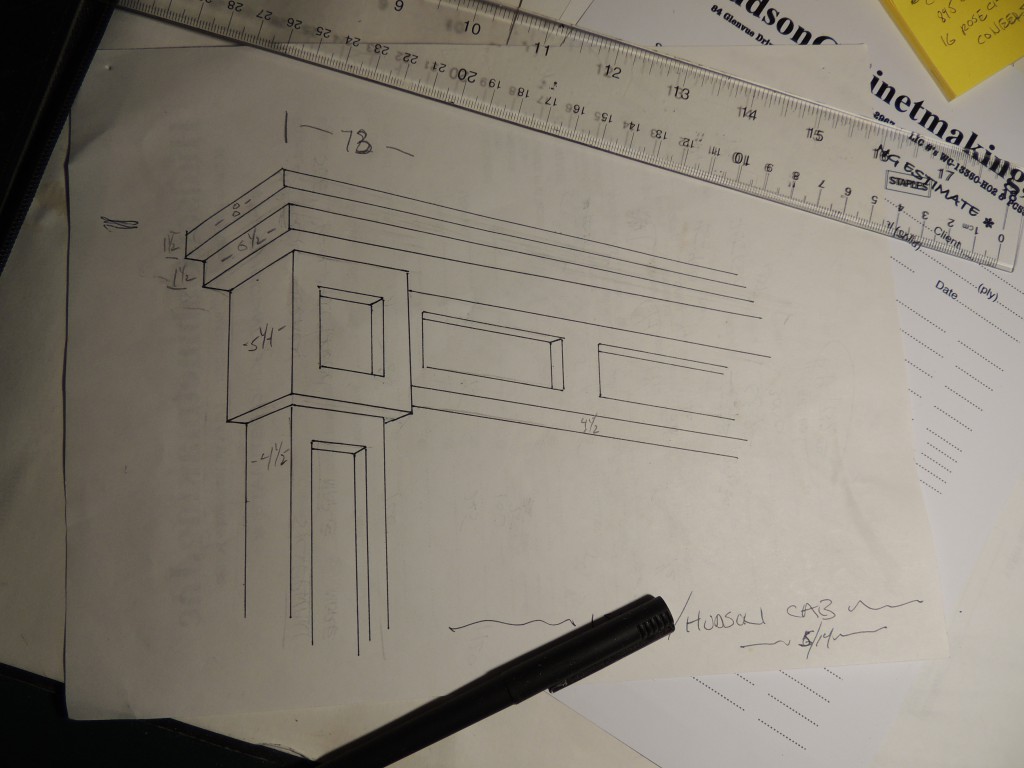 Here is a shot of one of the columns being assembled…
We wanted to appreciate that it was made from wood but to stain it very dark… so I was able to use poplar & maple ply.
As I write this post, we have just finished doing two rooms in wainscot & a wine storage wall unit for them, all in the same style. Seems they liked the way it turned out.
Russell Hudson / Hudson Cabinetmaking, Inc.