We have done work for them before. Their home is large and very well appointed. When you first enter the house from their garage, you pass through this small room before taking the stairs up to the main floor. The New England states have their share of rainy and snowy days so they wanted this to be a mudroom. It would have cabinetry to keep their hats & coats, gloves & boots AND they wanted this space to be every bit as rich looking as the rest of their home. They care about their place, have very good taste and I'd always found them a pleasure to work for.
As our previous projects had turned out well, they asked me to design everything from scratch. I elected to create wainscot to wrap the walls & climb the stairs… and to have it blend well with the built-ins.
Here is my sketch recommendations for the wainscot. It shows two panel configurations, an elevation profile and the detail of the 'cap'.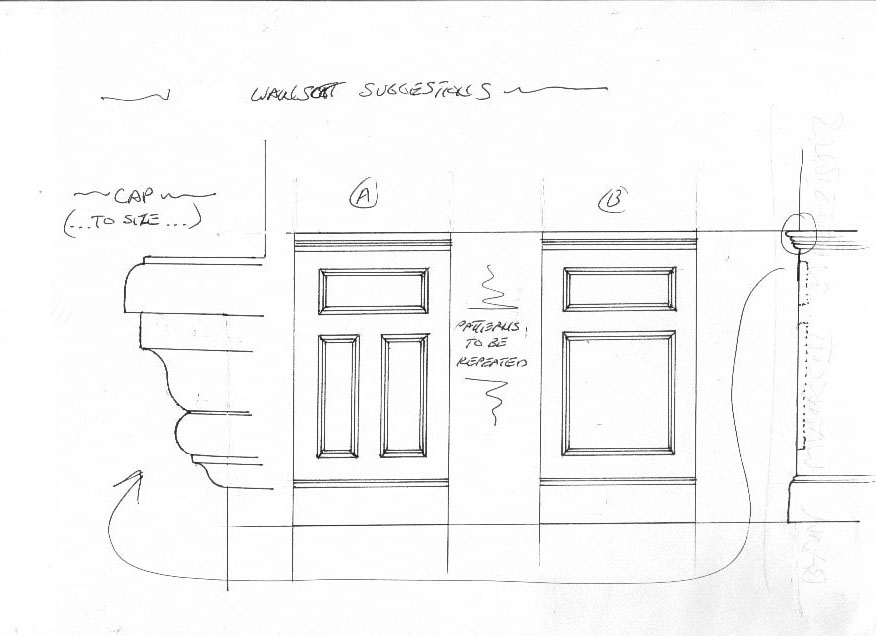 Here's a shot of the wainscot where a vent needed to be incorporated
This is the rendering for a closet to hang coats with baskets to store gloves, etc. and a seat to put on/remove shoes with a lift top for storage beneath. I wanted to use a ornate cast-iron bracket to act as a corbel for the cantilevered top section. Also notice how the lower section works with the wainscot.
And here it is after painting (although without the mirror & other wall hangings)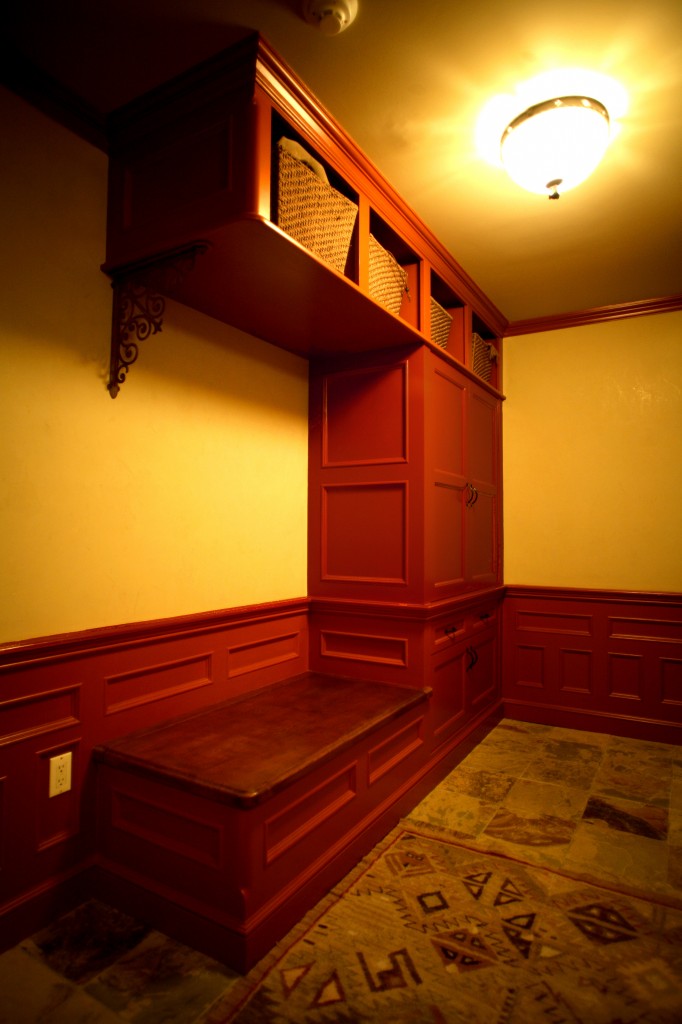 They decided that we'd need more shoe storage so we added this a third of the way into the project. Here is that sketch…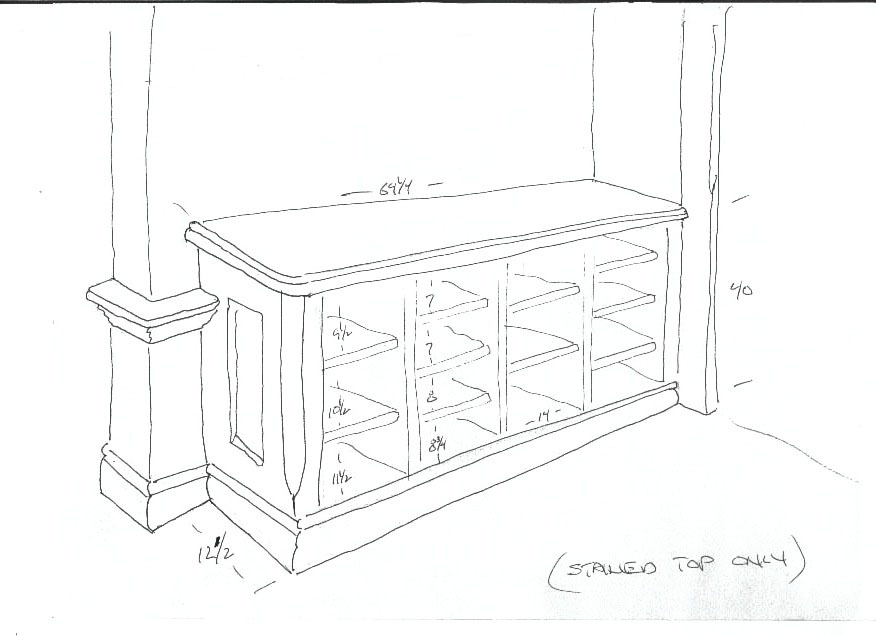 This is how the paneling looked climbing the stairs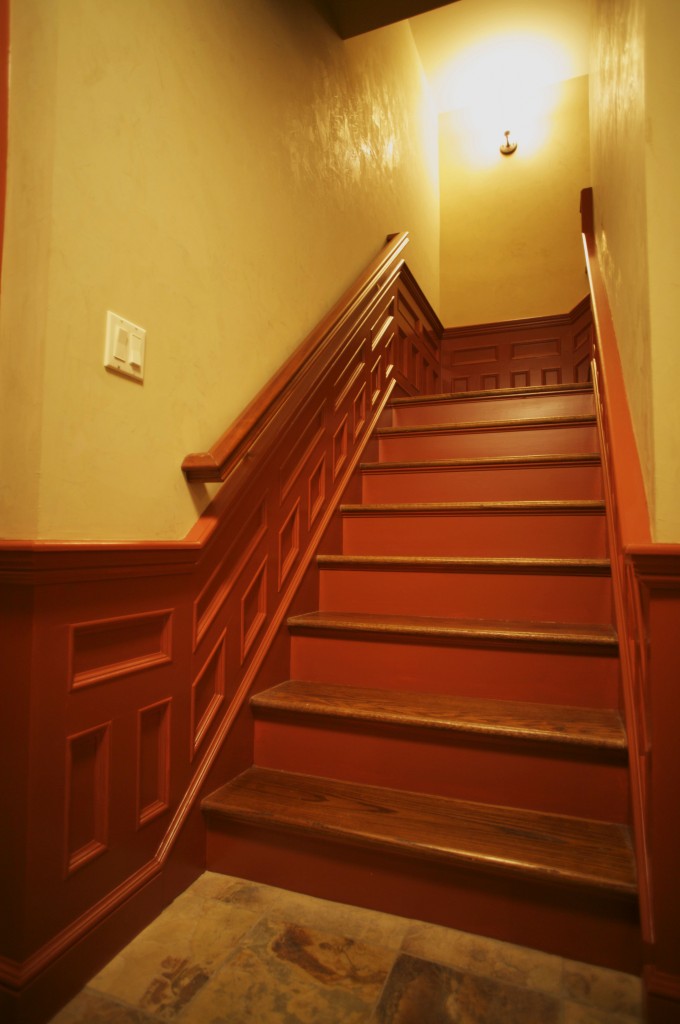 Here is a wide angle shot to give you a better sense of the overall look / clicking on this shot will bring it to full size…
I've built larger projects and quite a few incorporating more detail but this is a favorite of mine. I really like how these built-ins work with the wall panels …as much as anything else I've had the pleasure of making.
Russell Hudson / Hudson Cabinetmaking, Inc.