They lived in Ardsley, NY… which is a fairly well-to-do town less than an hour north of Manhattan.
Although this property, as it faced the road, was only 75 feet wide, it ran back almost 250 feet deep giving the owners quite a bit of land behind the house. The problem was that a little over half way back, a creek cut the property in two. The little ravine was 15 ft wide but fully 8 feet deep so getting to the rear section (behind the creek) was near impossible.
They needed a bridge… a pedestrian bridge which would allow easy access to the back section for lawn mowing, parties, throwing the ball around, etc.
I'm a cabinetmaker and during those rare times when I'm asked to make something whose structural integrity must carry the weight of people (decks, stairs, etc), I always make it much stronger & more substantial than I think it requires because a) I like the look and b) it will pass any safety test that way…
The following two renderings represented my vision for the bridge. I wanted an arbor over the walkway to which they would introduce vines. As the costs began to escalate, the client established a ceiling to the budget and I had to simplified the bridge (no arbor).
The following photos portray how we netted out. (For reference, my youngest son, Brian is almost 6'4″ tall.)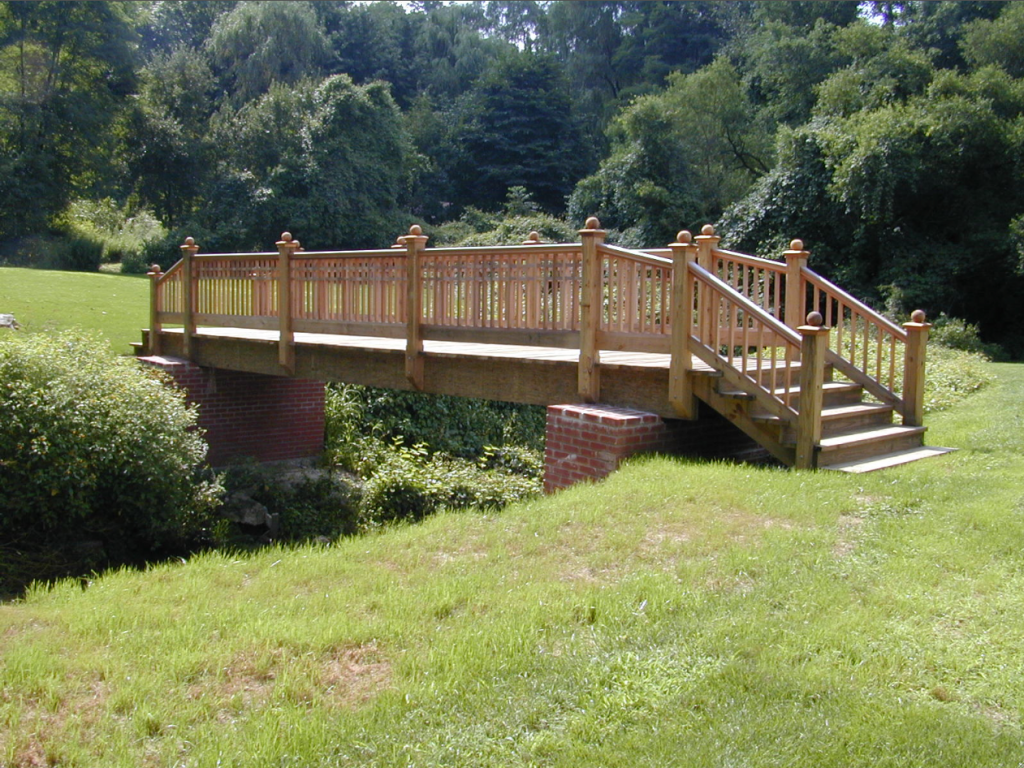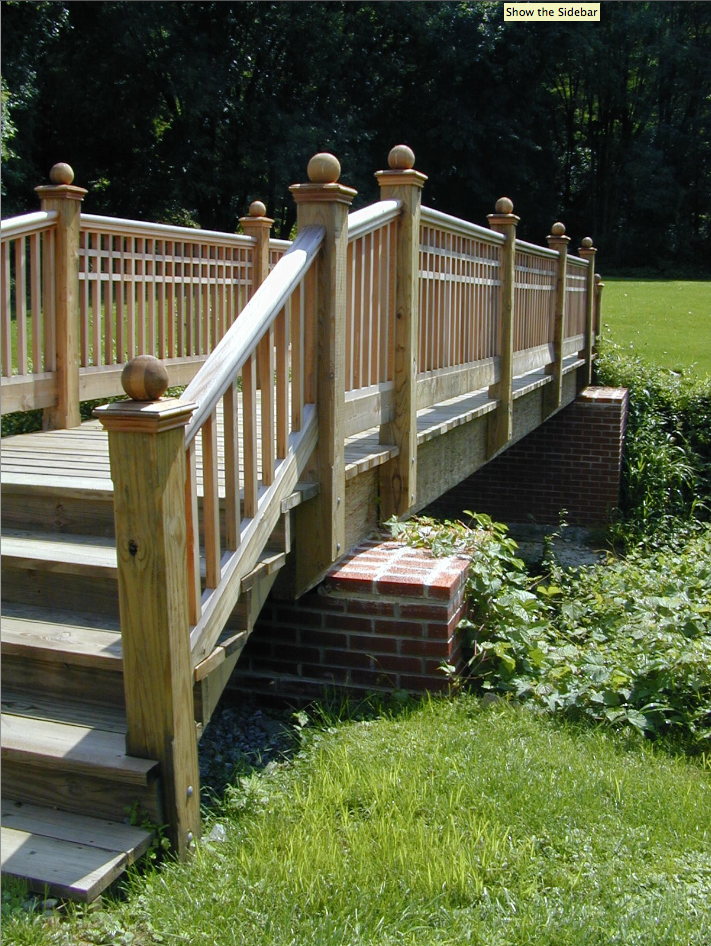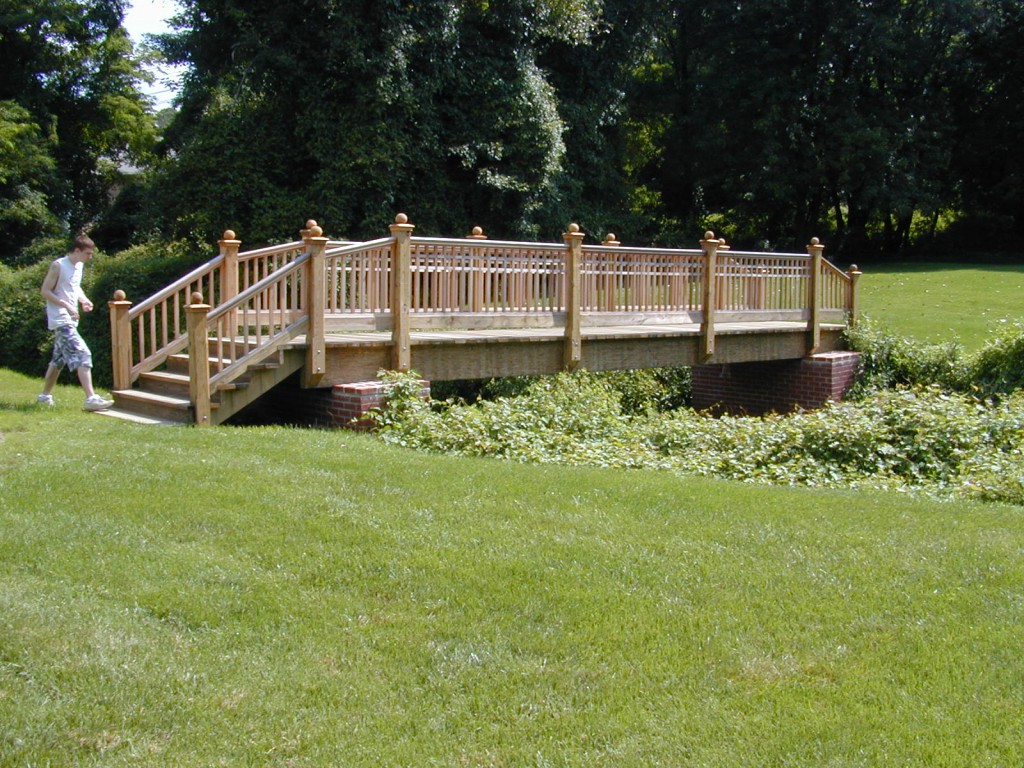 Two years later, the client confided in me that the project turned out so well, he wishes he'd payed the extra cost & included the arbor above.
Damn…. I would have loved to have built that original design…..
Russell Hudson / Hudson Cabinetmaking, Inc.