There are all kinds of decorative interior wall panels that can be bought in large, thin sheets and glued to the walls of a room… but historically, the richest and most classic of all wall treatments… is known as wainscot.
Our Client…
We had built a Mission Style fireplace mantle for them six months prior and they liked the look so much that they asked us to design that same look for wainscot to go in their foyer. They also wished for wainscot that was fairly tall (chest high) so I made a sketch that had panels stacked on top of each other. Then I capped the top of the paneling with a small shelf and included that same cap detail for the doorways in the foyer, as well. Here is that sketch…
Here is my (only) 'before picture' where you see one of our crew members beginning to mark the walls for the panel's height around the room.
Maintaining the Look…
Woodwork looks best when it has some shape and 'texture' to it …so we machined the lumber at different thicknesses so that the wainscot doesn't appear simply flat (like a regular wall looks). You begin to get a sense of how this gives the paneling more character from this photo, taken from the side of one of the doorways
We used their existing doors and sanded them down to bare wood so that the stain and finish matched for all the woodwork. This picture shows the wainscot at 54" high.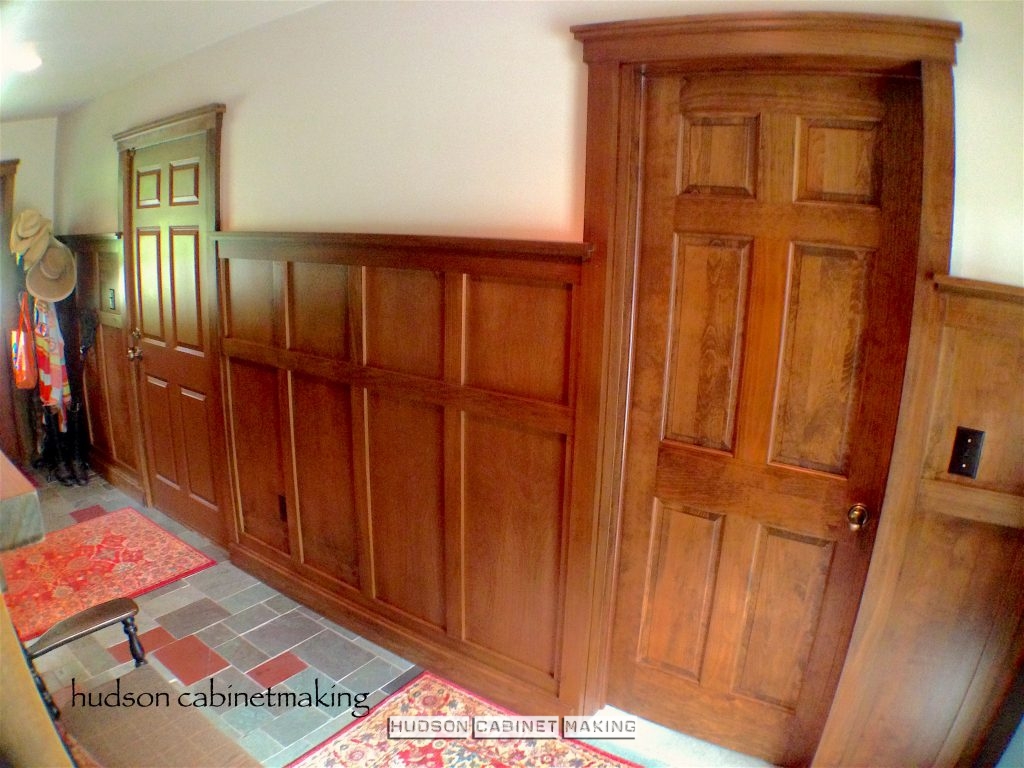 Mission Style
This is a small nook off the foyer for 2 closets and the main entrance  to the rest of their home. This really displays the look of Mission Style architecture, I think.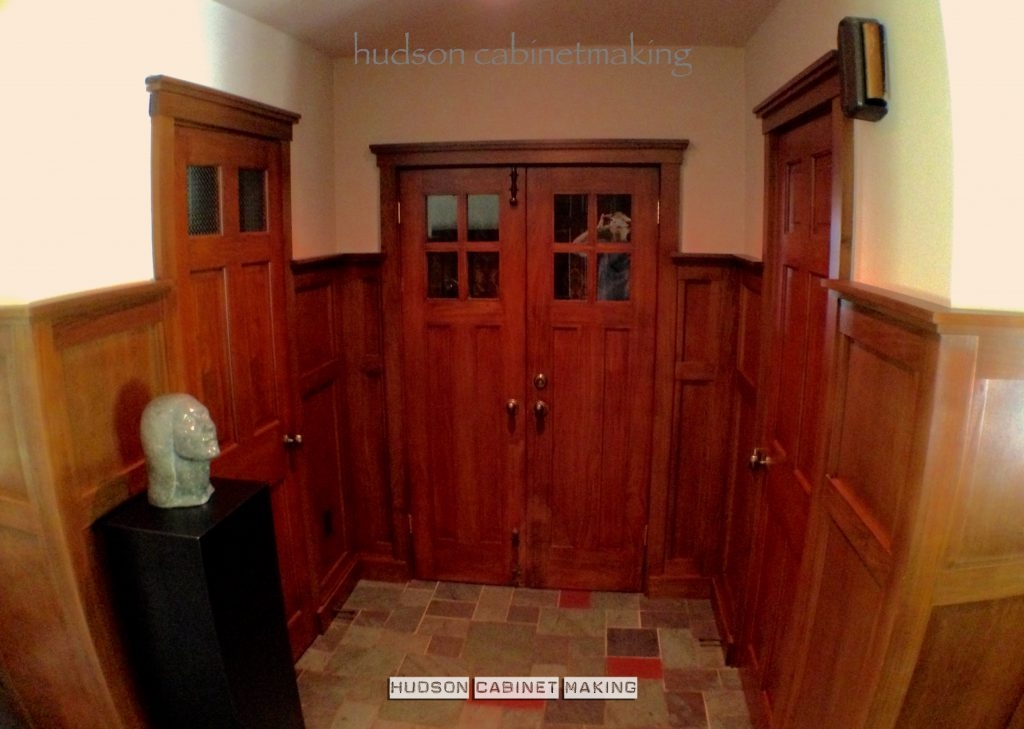 There was no easy way to photograph the whole project in a single photograph but I managed to capture a good deal of it using a panorama.
Besides the fireplace mantle (for which I've already written a blog) and this wainscot, we also wrapped a number of beams & support columns as well as creating a staircase balustrade with newel post …. all in the same Mission Style architecture. I'll be posting about those two projects soon.
Russell Hudson / Hudson Cabinetmaking, Inc.