Here is a kitchen we built for, what was an old school house (1860).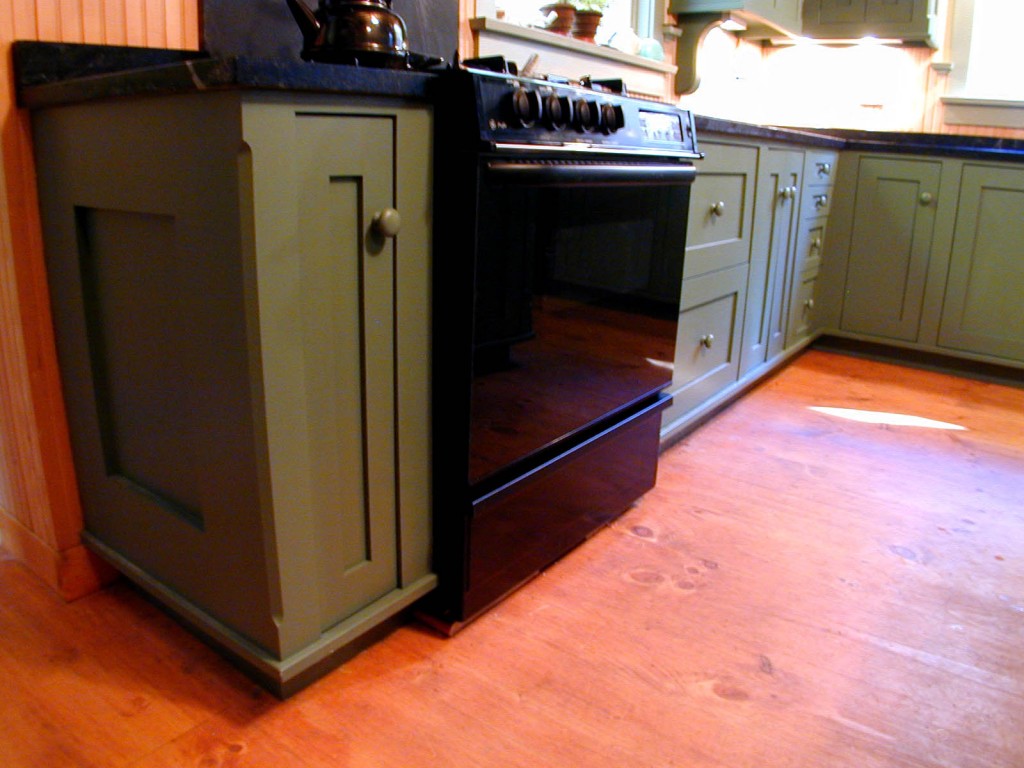 This above photo displays the strong, simple detailing we incorporated. We  increased the width of the frames for the doors, drawer faces and side walls which leaves a slightly smaller panel in each of their centers.
There is no molding profile on the inside edges of any of the frames. The fact that every face (surface) on the cabinets are frame and panel is enough decoration by itself.
The 'fireslate' counter tops were left square on their outside edge. These are the counter tops we all had in our high school science labs.
The wall cabinets possess the same detail with the addition of hand-made support brackets (corbels) and the cabinet's top edges are finished with two, staggered square trim pieces (to act as a crown).
On an opposite wall we included a small unit for cookbooks.
The island's counter top we made from rock-maple planks ( looks so much better than commercial butcher block). A refuse bag sits beneath this opening cut into the surface. We used over-sized legs (6″ X 6″) to support the counter's cantilevered (over-hung) edge which creates an area to sit along one side of the island.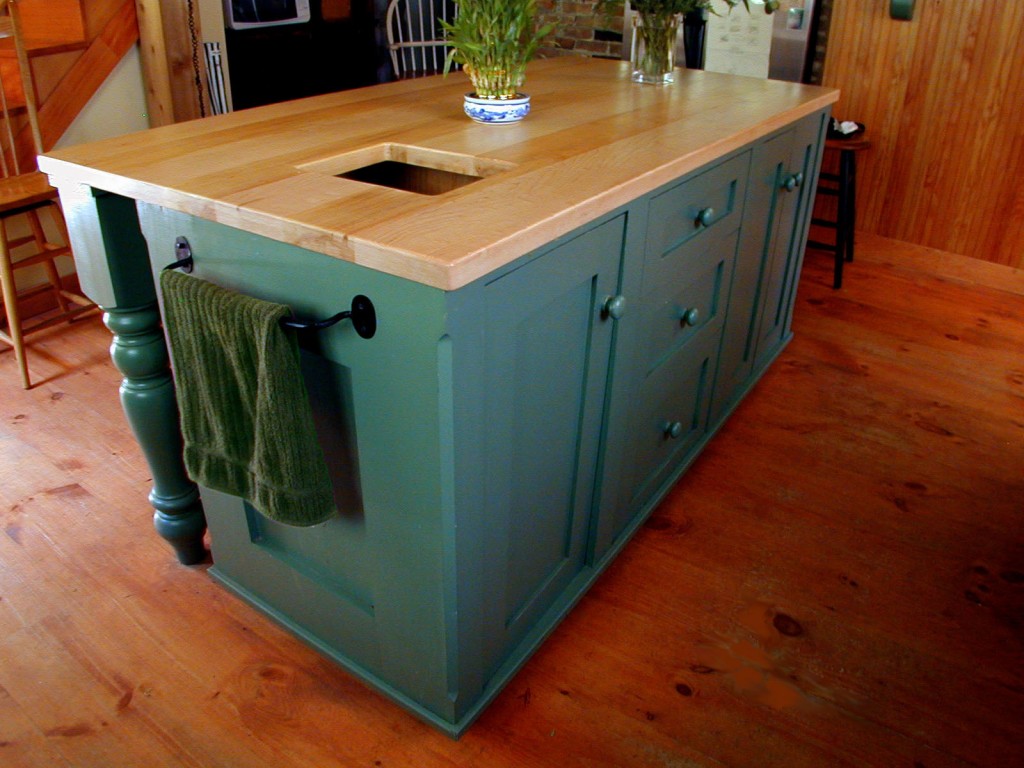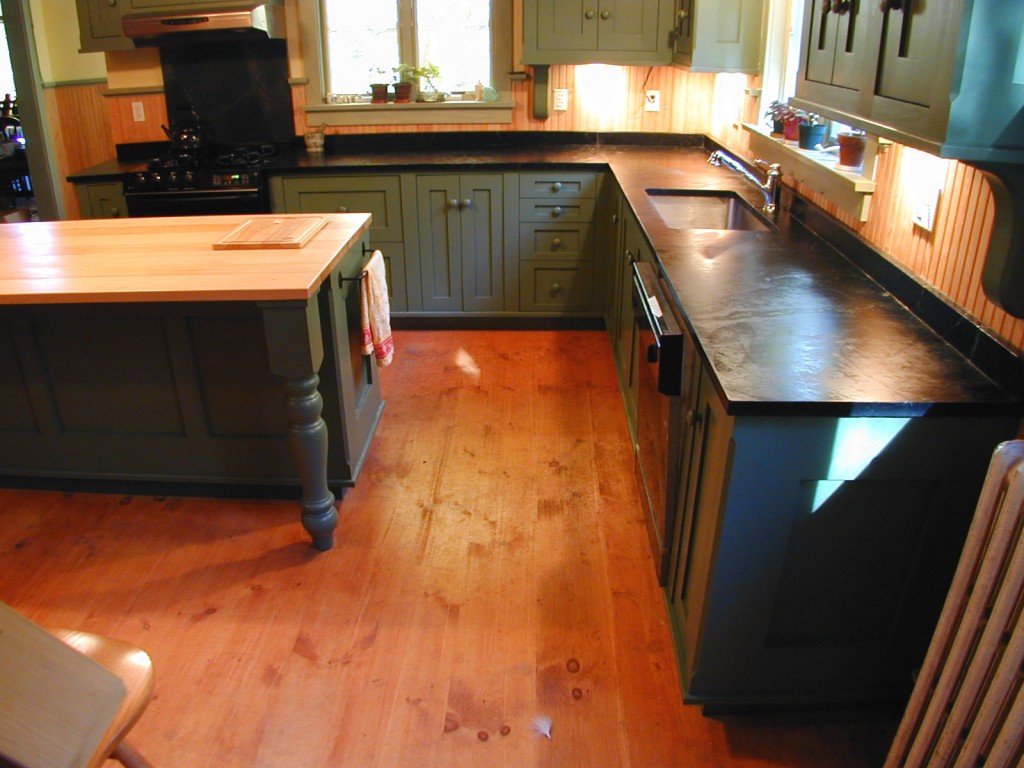 The Old School House has just received Historic Landmark Status. I'm pleased we were asked to maintain it's authentic character… and I love the way it turned out.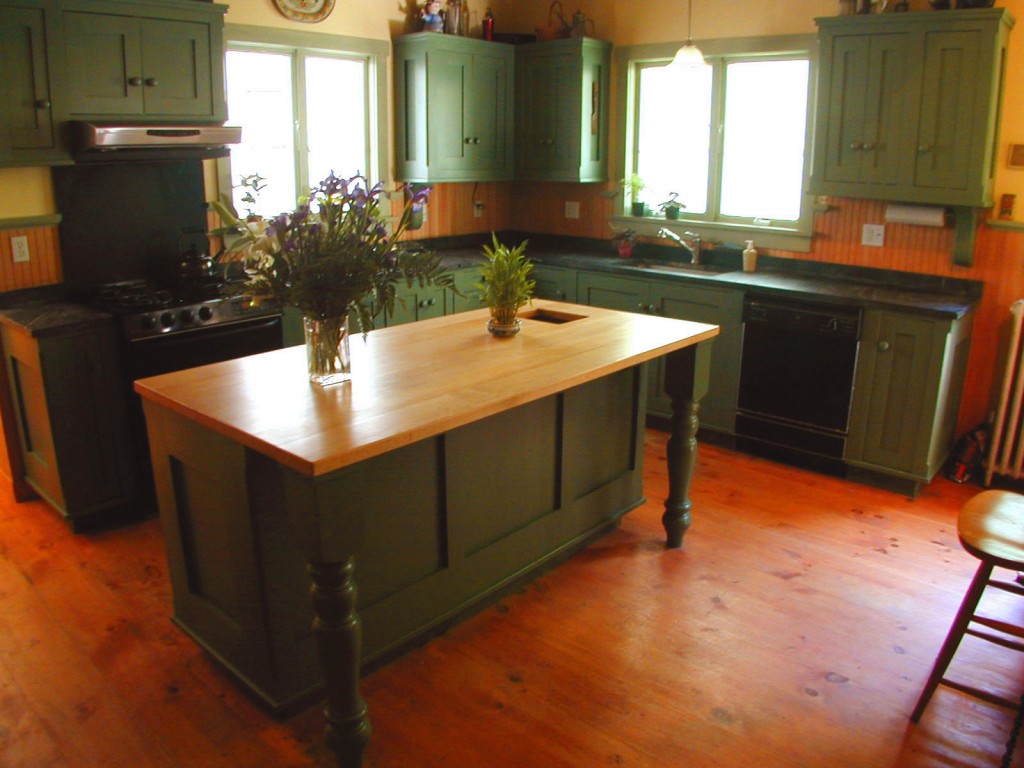 Russell Hudson / Hudson Cabinetmaking, Inc.