Creating a custom made library that perfectly takes advantage of the available wall space in a room's interior is what a custom cabinet maker does. It is furniture that is custom shaped & sized for a specific location. That's why I named this post ' Home Library Furniture '.
His Third Home
We have done a number of projects for this client in two of his previous homes. He had recently purchased a townhouse on the Hudson River. I've written two posts about the fold-away bed and the bar we built for that new place. This is yet another project we did for him.
A Very Small Room
On the second floor there is a small room at the top of the stairs from which you have access to four other bedrooms and and a small balcony. Considering the number of passageways leading to this room, there was only a specific amount of wall space left to place anything. This is where he wanted a library …that also included five hanging file drawers and some storage.
Our Vision
We were designing this work before the townhouse was completed. Here is a photo I took before the walls were sheet-rocked, followed by the proposed rendering I did for both he and the interior designer. It is a corner of the room where you'll see subsequent photos of the cabinetry being installed.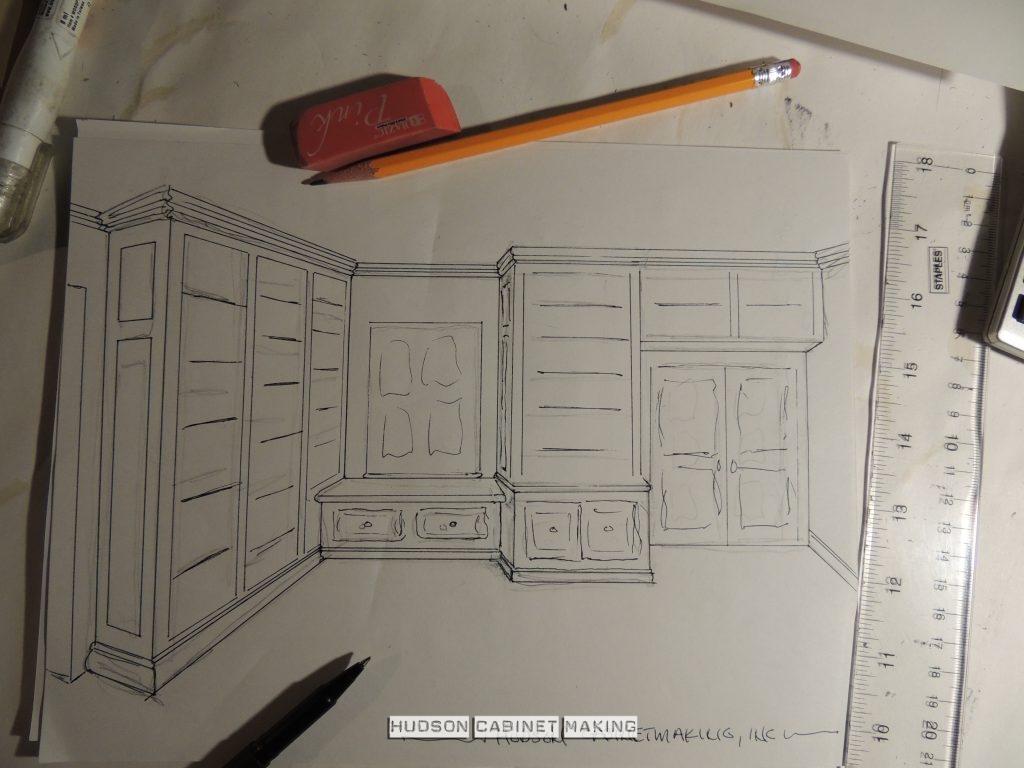 Here are a few of the sections of the library (lying on their backs) being fabricated in the shop. We often paint the shelves and the side walls before we assemble the units.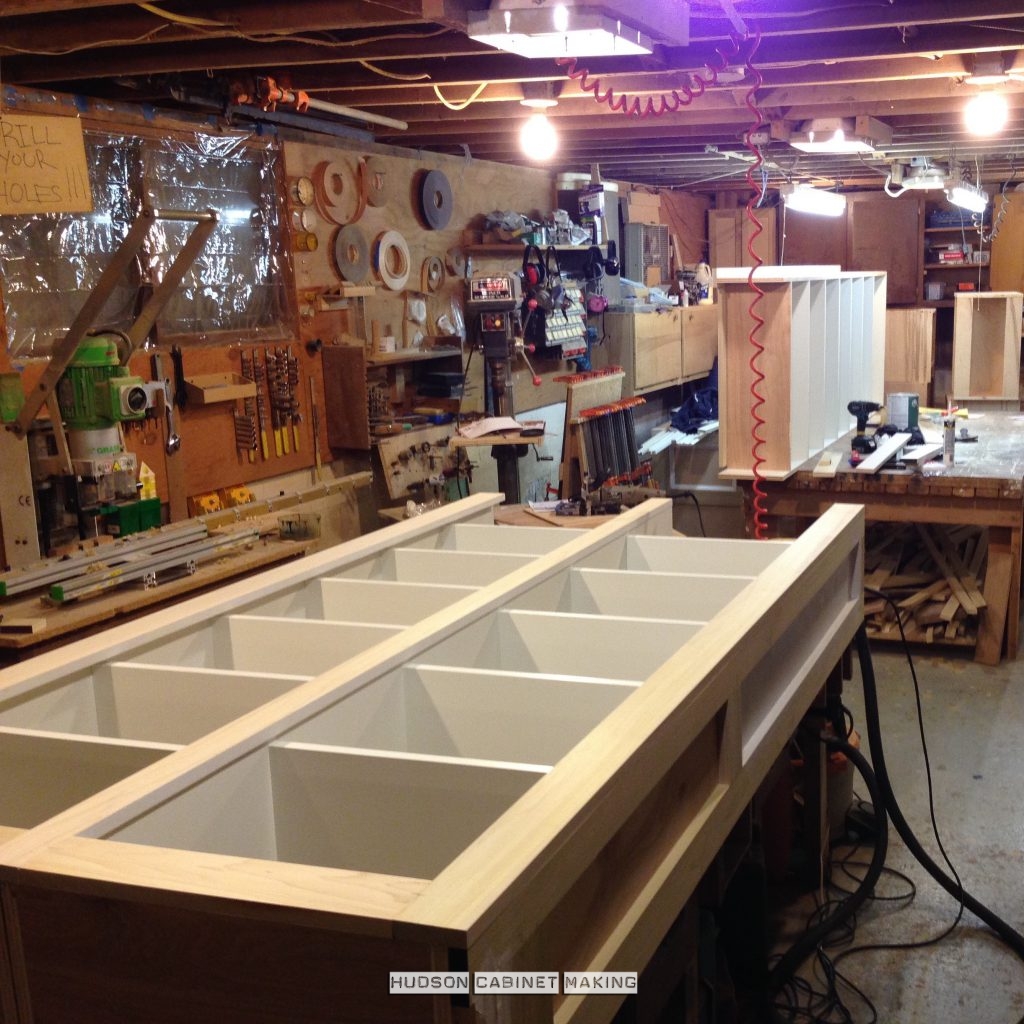 Making it All Come Together
Once we are on site, the separate units interconnect like a puzzle. This eliminates a line where two cabinets adjoin and creates the appearance of a single unit. Cabinetry is built this way both for easy transport to the location and so that it can be brought through doorways, hallways, and stairwells into the room where they are to be assembled.
I took a short video of the room right after the units were installed.
This room was so small as to make it impossible to get a single 'master shot' of the whole project. So this next shot is a panorama… 

….and here's a link that allows you to virtually stand inside the room and look around by moving your curser over the image
I hope you liked this project as well as our client did. I'll be soon posting the next assignment we did for his new home.
Russell Hudson / Hudson Cabinetmaking, Inc.