We have been slowly remodeling the woodwork (one project at a time) in their home to reflect Mission style architecture. The look of a staircase's newel post is very important when thinking about wooden staircase designs.
Here is the old staircase railing (the before picture)…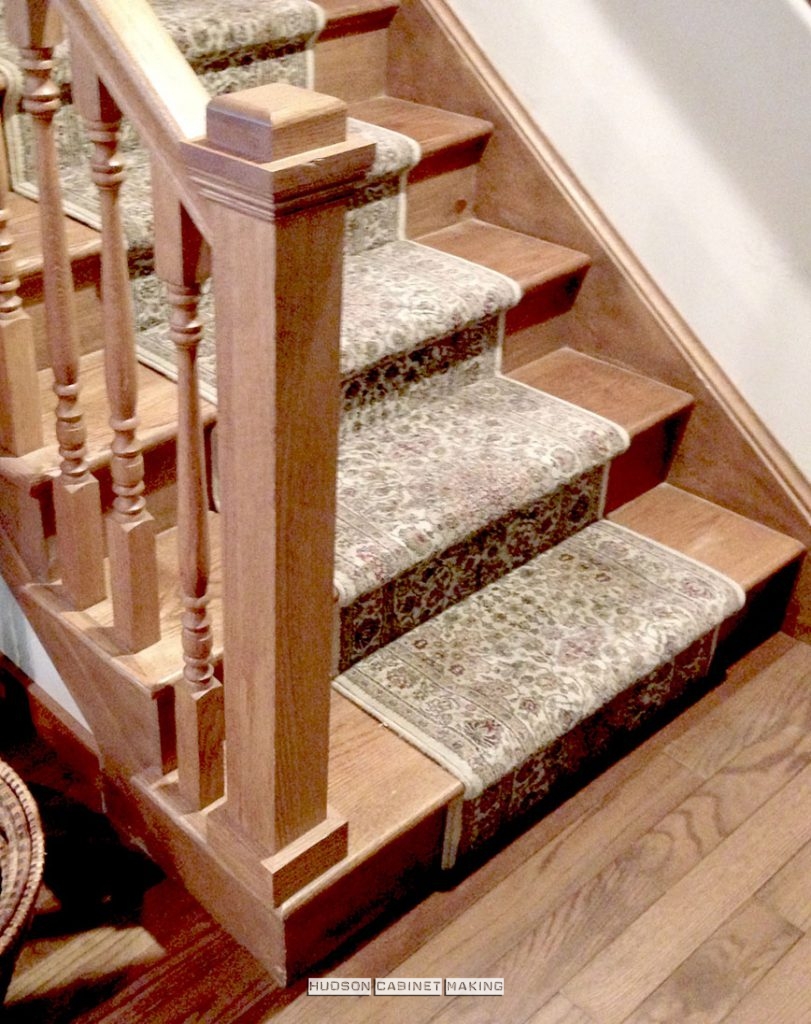 I began sketching thoughts to see what our client would react to…
After more drawings than I could even count (20?), they liked the look of a wooden ball (a sphere) to cap it's top and they decided upon this 4-pane 'window' with 3 large flutes running beneath… for it's sides.
Here is how it came together (before staining)…
Here we are staining it's parts as well as the stair railing spindles (called balusters) as well as some brackets we were making to support the beam and column wraps we also did for them…
…. and the finished product installed. This client wanted something special and they had good taste.
Though I did a lot of rendering, it seems all that design sketching paid off.
Russell Hudson / Hudson Cabinetmaking, Inc.