Our client's family (two adults and three children) wanted a room in which all their different activities could take place. Their TV and stereo components, video games, the computer(s), the home's business area, library shelving and additional storage (for all those small things that would clutter every surface if not put away)… were all incorporated into the plans for these built in cabinets… Our plan was to create a room that had a place for everything and look great at the same time.
Although they wanted built-ins that were richly appointed, they expressed their wish to maintain the appearance of 'hand wrought' craftsmanship. I knew they didn't want 'rustic', but I felt that perfectly straight-grained, 'select' boards and veneers wouldn't portray enough character for their tastes.
So… we decided use cherry but made sure to include some great looking imperfections, so you might get a sense of the actual trees from which this furniture was made.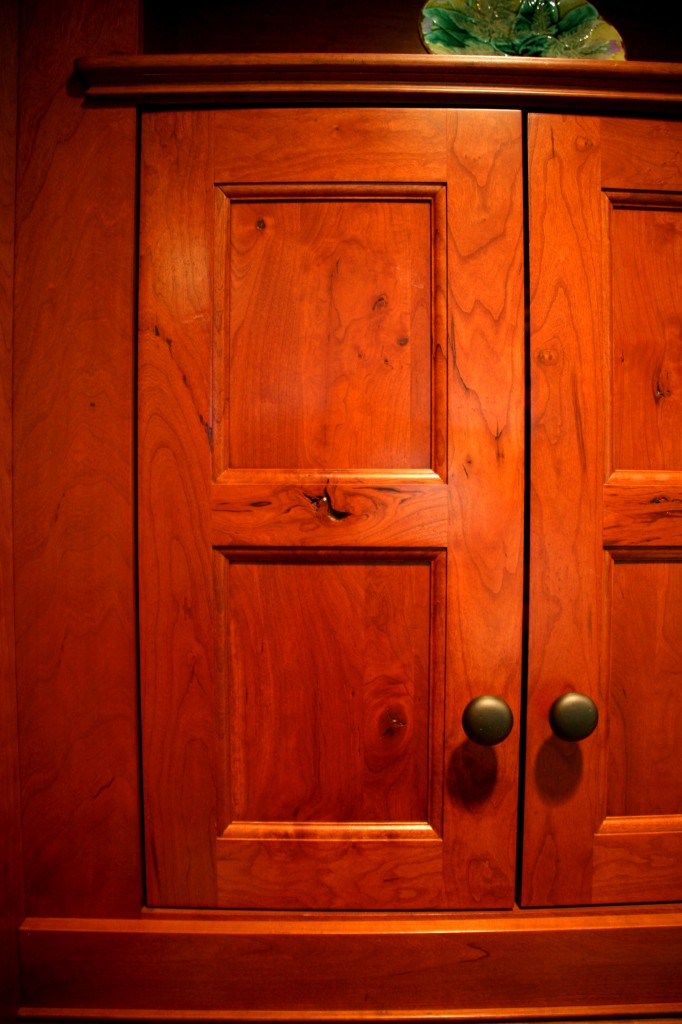 I've included my renderings so you can appreciate how our plans became realized.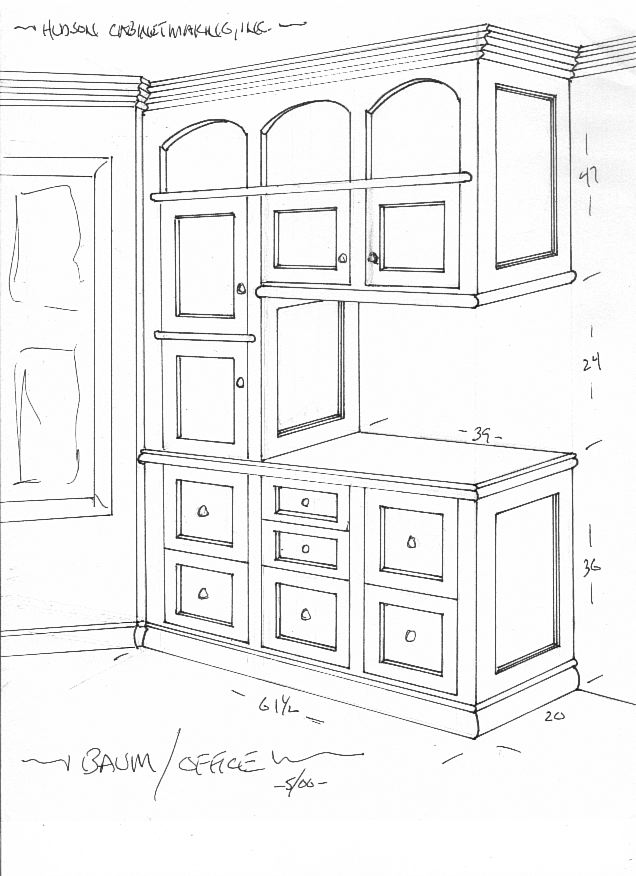 Although labor intensive, the right details make a world of difference.
We've done many built-ins that were difficult to get a good picture of…
…and there are some that just seem to be made for it.
With smart design, honest craftsmanship… and a great client… it's hard to go wrong.
Russell Hudson / 4-12