the project
Our client had a very large family, entertained guests often and had just built a substantial sized home for himself… so he wanted a custom made dining table that was 16 feet long by 48" wide. He wanted it made from oak and be well aged in appearance. It's large size and enormous weight dictated that I figure out how to make a sixteen foot trestle table. My first calculation of the table tops weight was almost a half ton so I kept the outside edges over 2" thick but make it's center from boards a bit over 1" thick.
how to support
We went with two, large, table pedestals which not only looked better but allowed more leg room beneath.
the table top
Before we glue and join the boards, we align them and do a dry fit with clamps to see what will look best.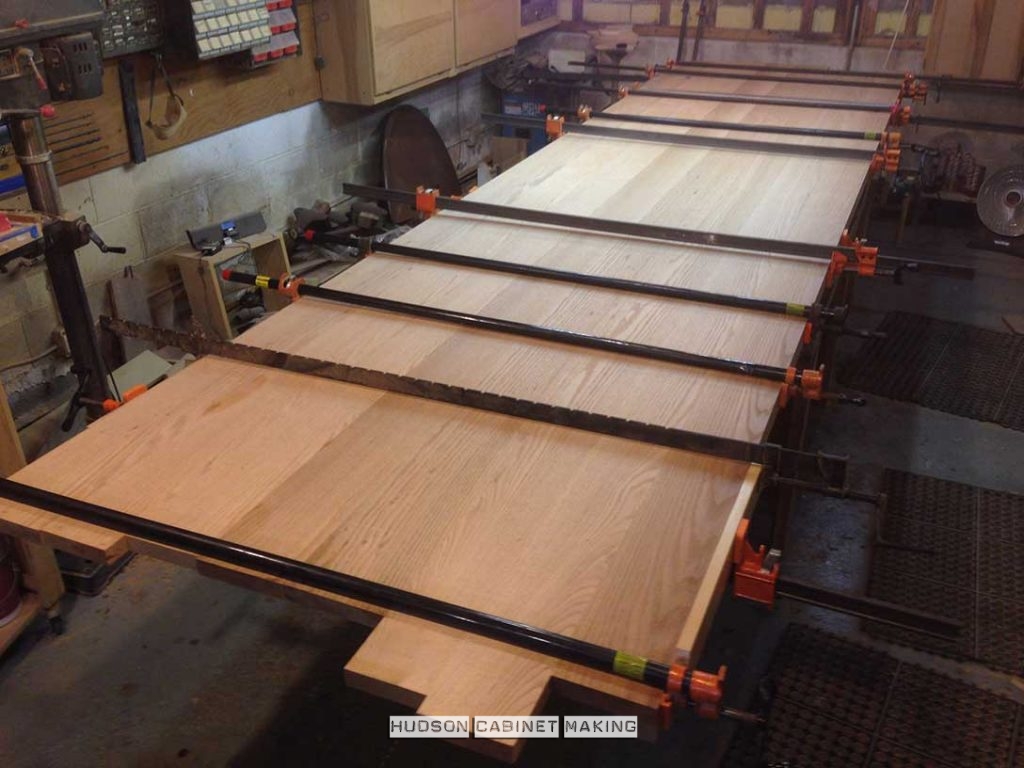 I think breadboard ends improve a large table's look. They are boards that cap each end of the long table top. They cover the boards end grain and help keep the surface flat. They are attached by means of a 'tongue & groove' joint and pinned in place with dowel rods. This allows the center boards to expand & shrink (from moisture & temperature changes, summer & winter).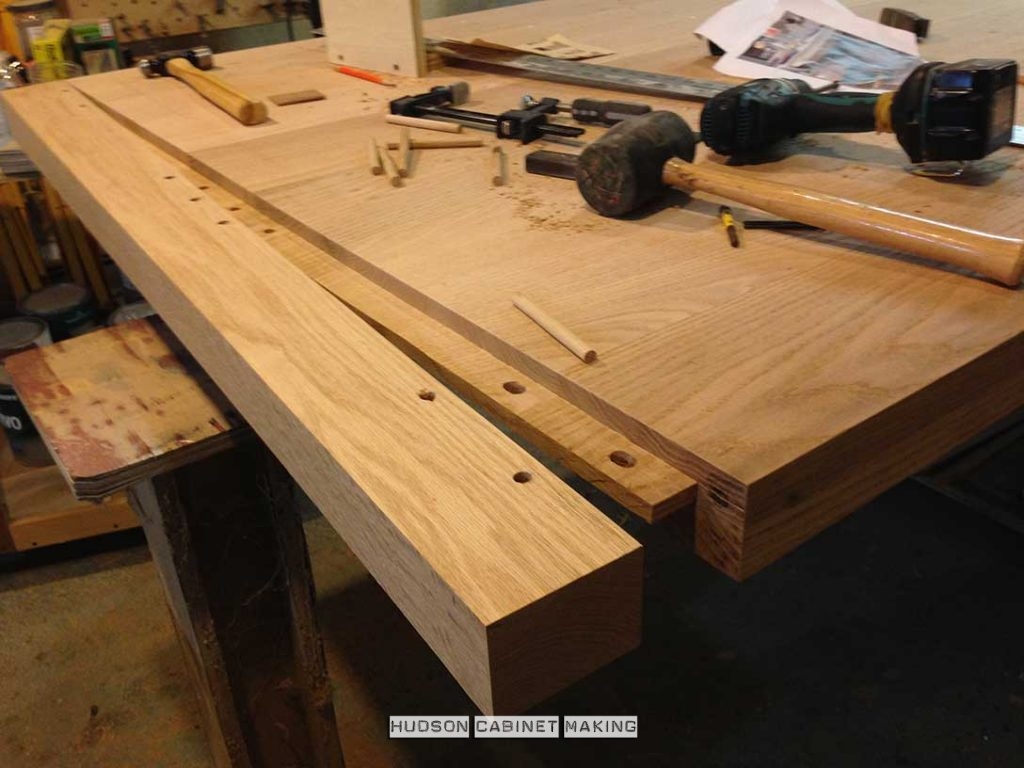 Then we joined everything and sanded the surface(s).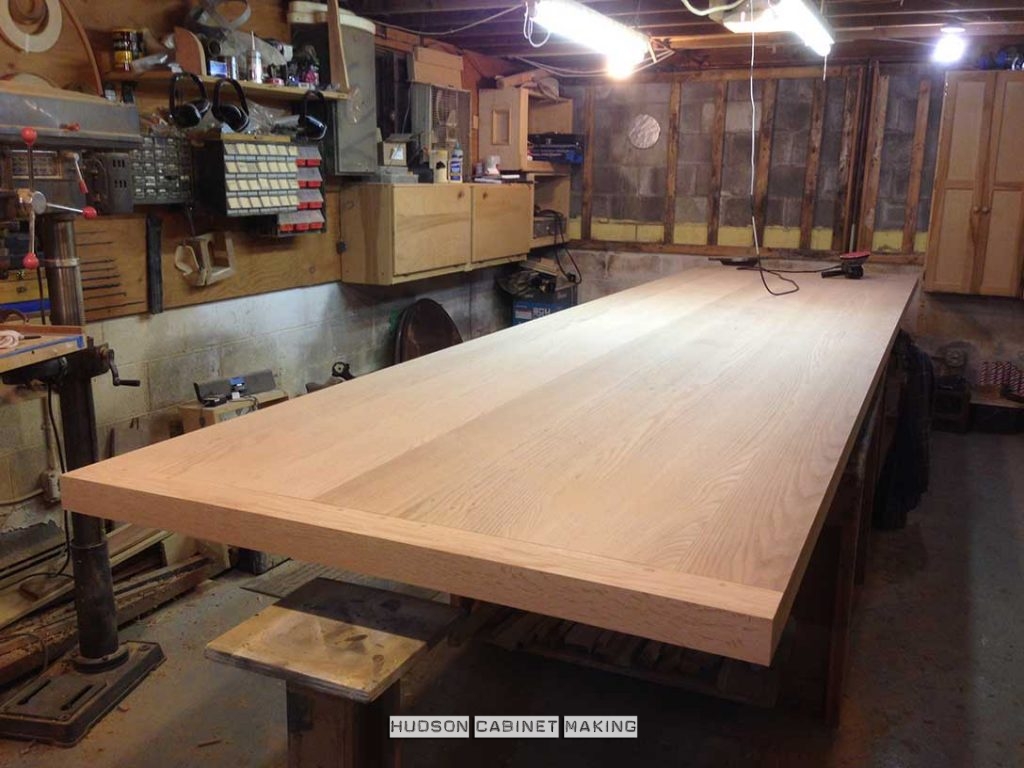 attaching the table supports
We determined the correct distance between the winged pedestals for best support and on which the table top sat perfectly flat. Both supports were bolted to the tables bottom with wing nuts so the table could be taken apart, if necessary.
finishing the table
Now we were ready for the finishing process. They had selected an aged look from samples that we made. We physically beat up this table top pretty well. The whole surface and the legs were gouged everywhere, we filed edges leaving scars and even torched the oak in a number of places. We did all that before it was stained to an aged brown and top coated.
It was very hard to get a picture of the finished table in their home that showed the entire table AND what the final color looked like… so I have two shots here.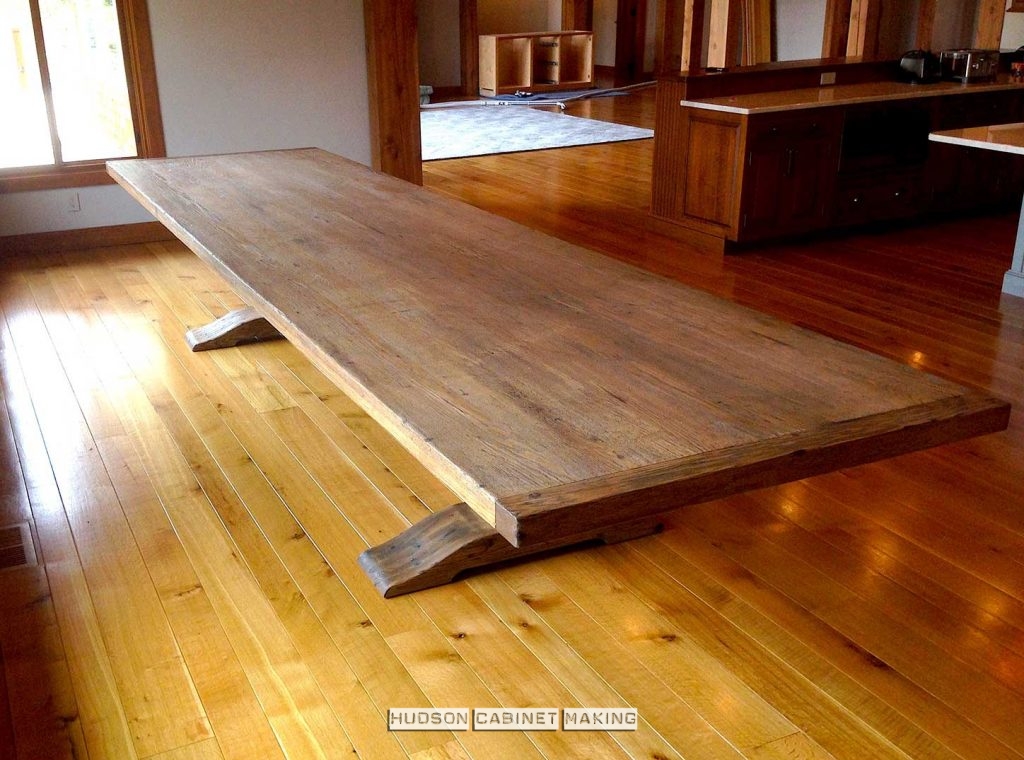 Russell Hudson / Hudson Cabinetmaking, Inc.