We've made counter tops for our cabinetry from a number of different materials. We've laminated particle boards, used veneered plywood, quartz, marble, thick maple (like butcher block), almost every species of new wood, copper and even poured cement…. but in my opinion, using reclaimed wood for countertops is the most beautiful.
Reclaimed wood has become very 'hip' with interior designers and architects in the last 15 yrs. Museums and trendy boutiques are using every square inch of aged heart pine around for their floors. I can't find as much reclaimed as I did 30 yrs ago. The cost is roughly 3 times what it used to be. In spite of all that, I managed to talk a client into using it for a wall unit they wanted built in their dining area. Here is the layout I came up with considering the window on that wall.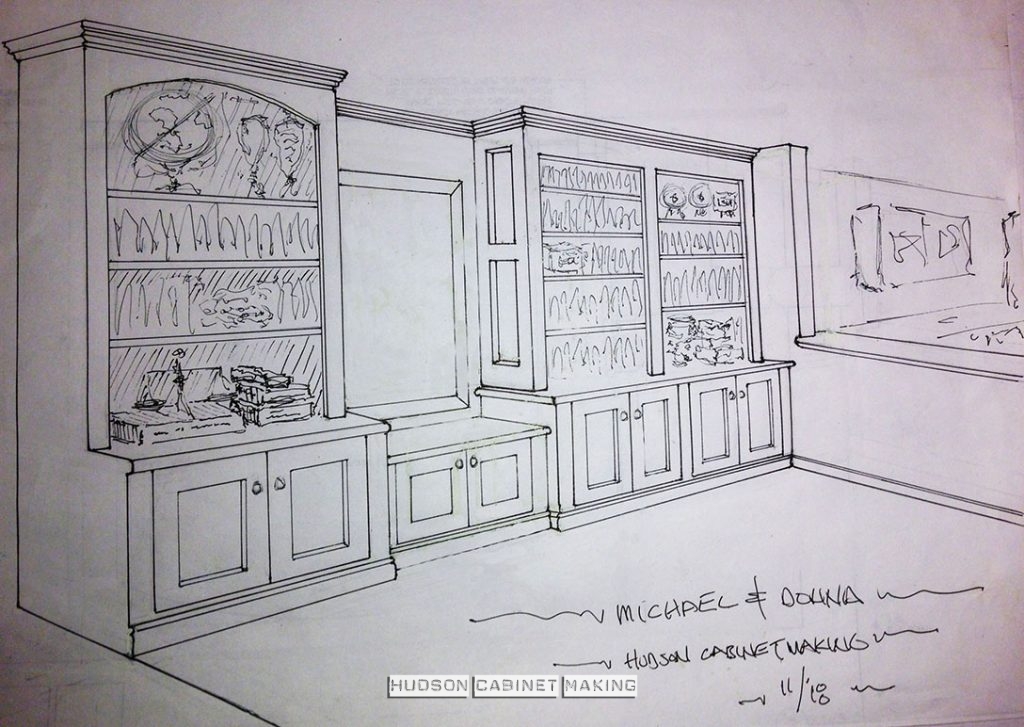 We made the cabinets of hard maple. Here is a shot of a base cab with inset doors (in a simple Shaker style) and one of the library units with a paneled side.
I took the client to a reclaimed lumber place to show them what planks I would get to assemble their counter tops. This is important as it's hard to show them how it would turn out. I wanted them to take some responsibility for what 'look' they would be OK with.
Here is a plank's end to give a sense of what I had to 'work around' to accomplish this. The second photo is one of the finished counters sitting in our shop.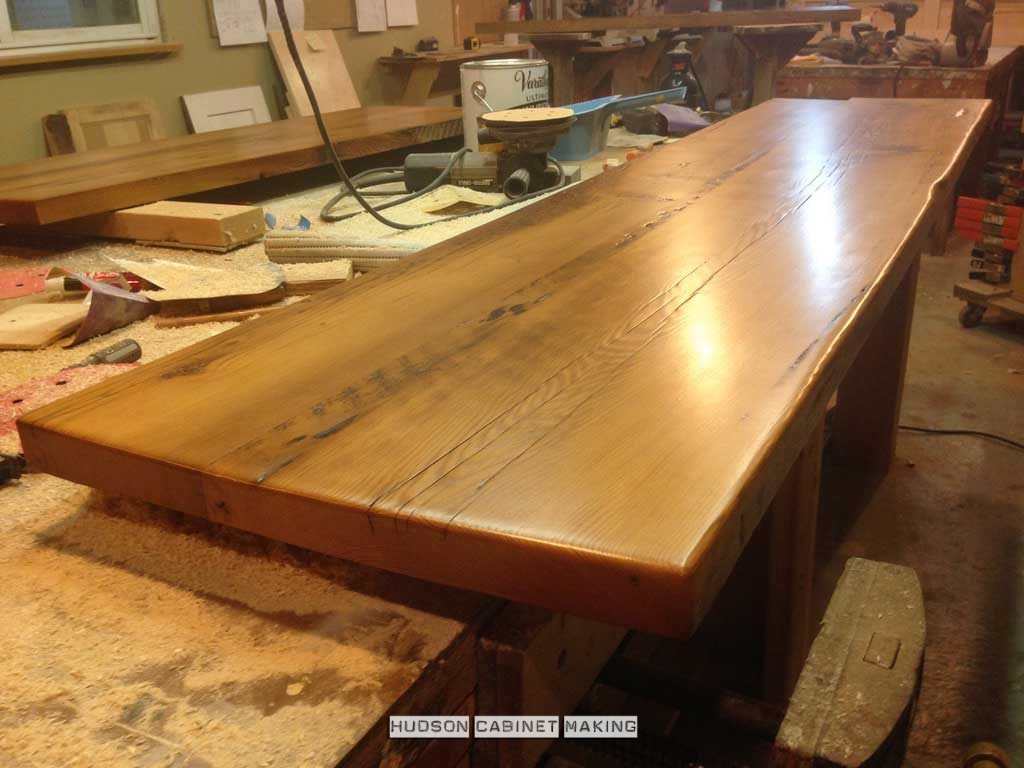 I asked them to consider a dark green paint for the cabs as the counters would look great against that color. Here is a close up and the wide shot of the installed piece.
Using reclaimed wood for countertops can turn a good looking piece into a great looking piece..
Russell Hudson