I have built seating beneath windows, for kitchen niches, mudrooms, bedrooms, etc. Most would like a storage bench seat with access through the front (doors or drawers). My client wanted one beneath a window in a room that was closest to the pool in their backyard. Towels, etc. would be stored there. A lifting lid (hinged seat top) was best for this kind of storage.
Here was the initial rendering based on doors & drawers.
Here it's beginning to come together on a bench in the shop.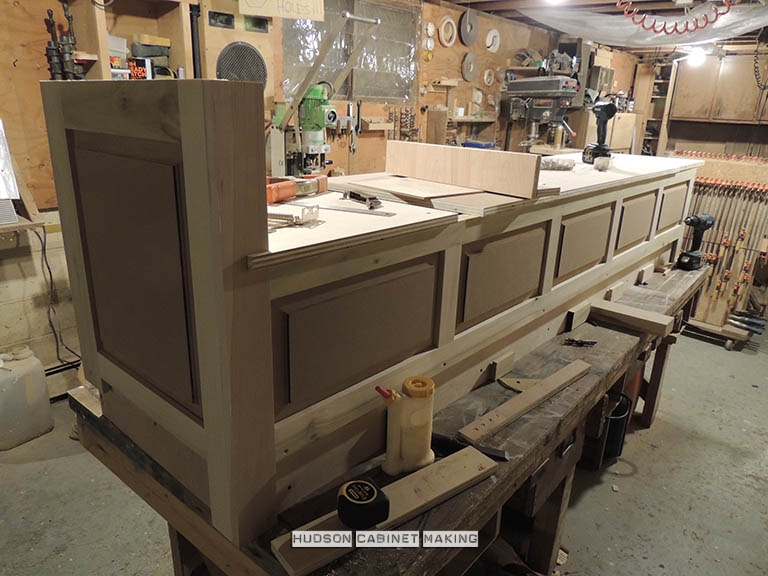 After painting, I placed the base molding on the bench to get a sense of what I'd constructed. I decided to have a large center section of the seat top to lift up, leaving short sections left and right permanently attached to help keep the box rigid. You'll also notice she wanted the arm rest to be more simple.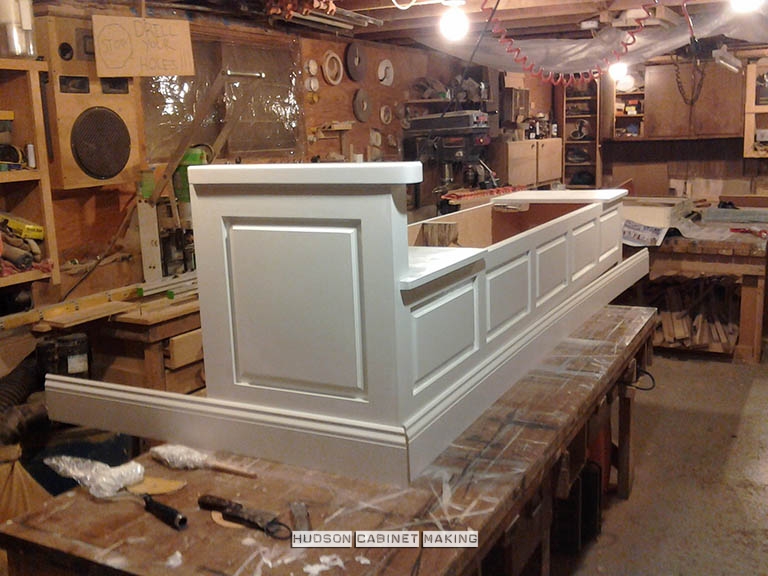 After installation…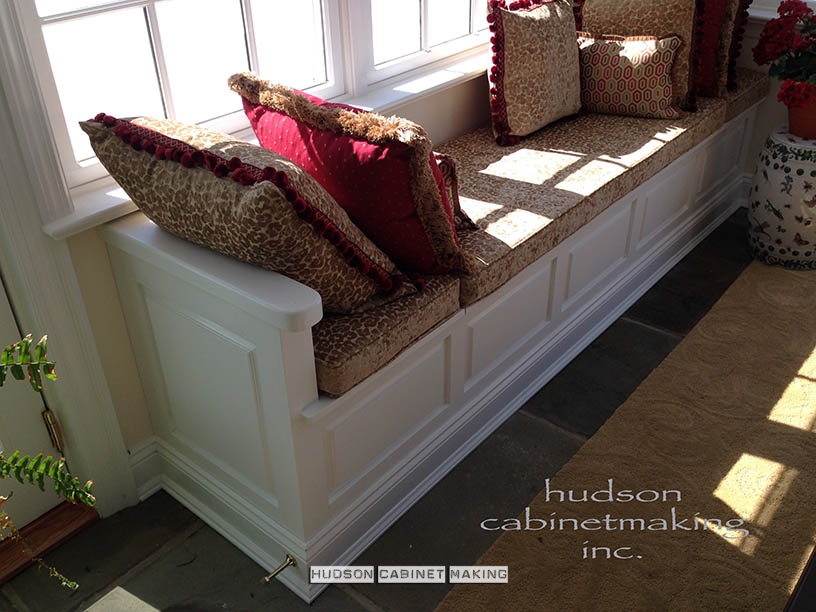 There is a billiards table in this room now so this seating is getting plenty of use…
russell hudson  HCM  11/19/17