I have never used stainless steel kitchen doors or drawer fronts on any of my cabinetry before.
My client had found a metal shelf unit she fell in love with. She wanted us to make a set of base cabinets for those shelves to sit on top of. The base cabs would consist of a pair of  drawer cabinets with a wine cooler in between. The exposed (outside) side walls were to be decorated to mimic the detail on the sides of the shelf piece she bought.  She wanted us to make a solid maple, butcher block countertop for it AND to use frame and panel, drawer fronts that were  made of polished, heavy gauge, stainless steel. Here was our sketch.
This is what we came up with to mimic the detail on the side of the shelves. (you'll see why in the finished shot).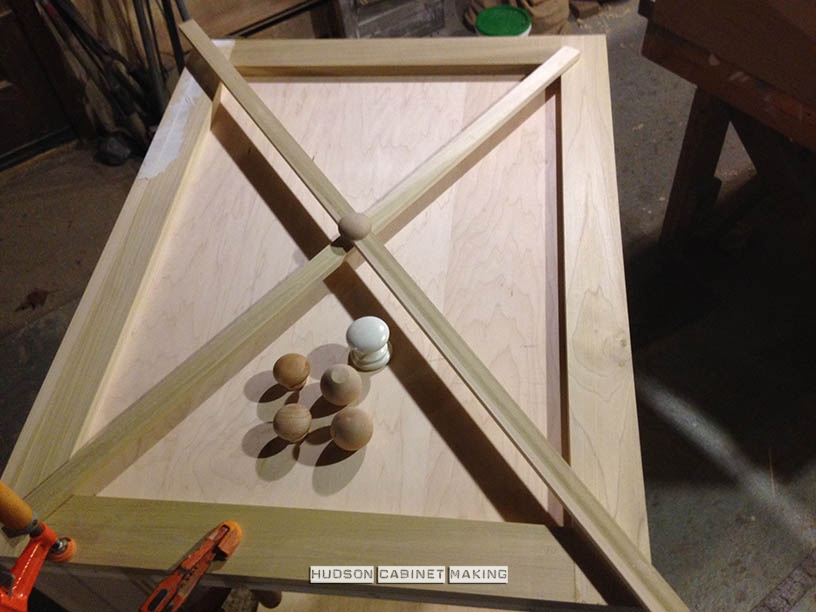 We build our own drawers from 3/4", pre-finished ply.
Next we made the solid maple counter top (you can see the constructed drawers in the background)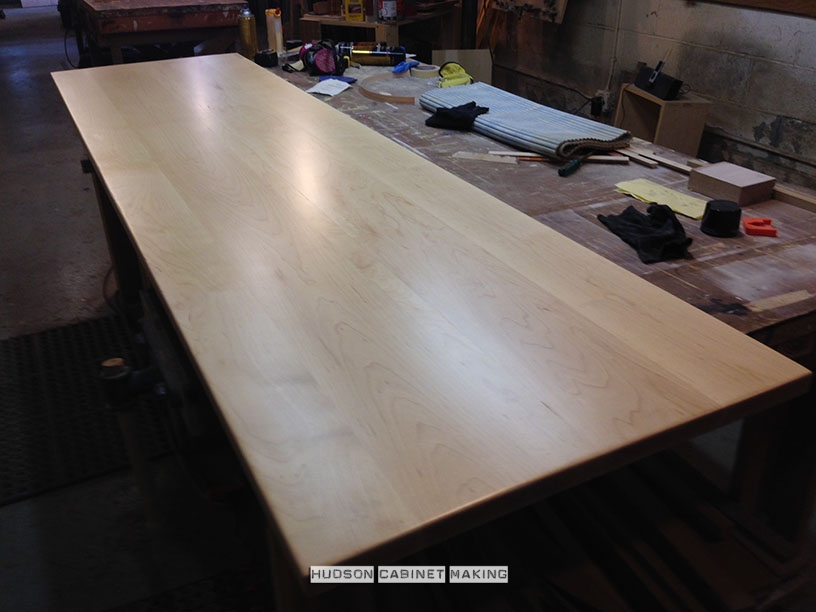 Here's the left drawer unit, before and after mounting the stainless steel drawer fronts. The largest drawer face weighed in excess of 20 lbs., I feel certain. We used heavy duty, soft close, undermount slides.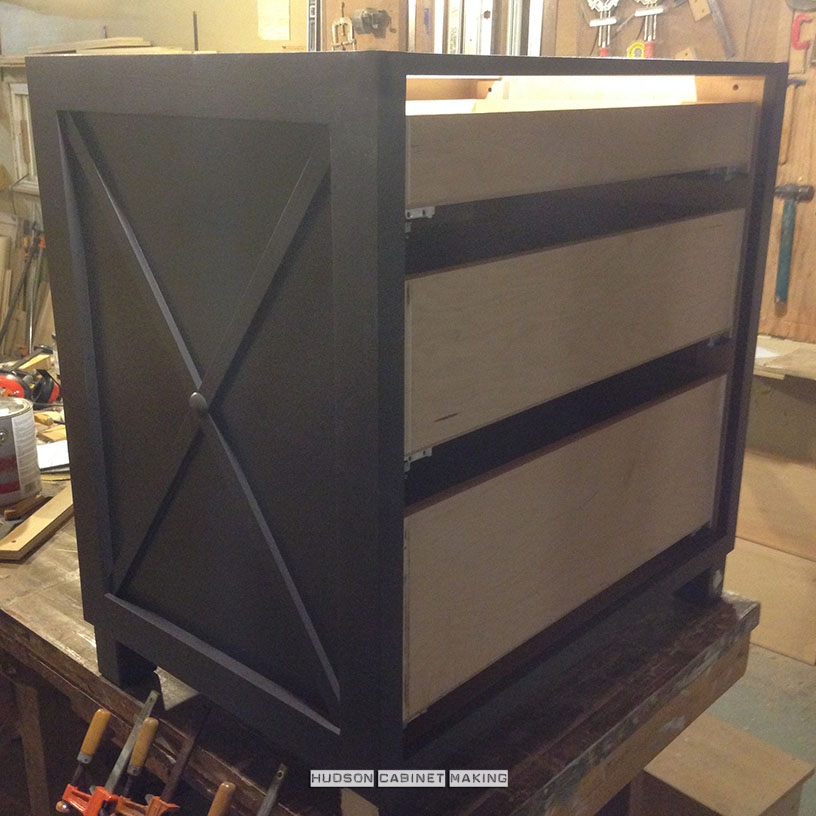 As I only had photos of it completed but empty, she sent me these two final shots. You can see how the sidewall appliqué helps tie the two pieces to one another.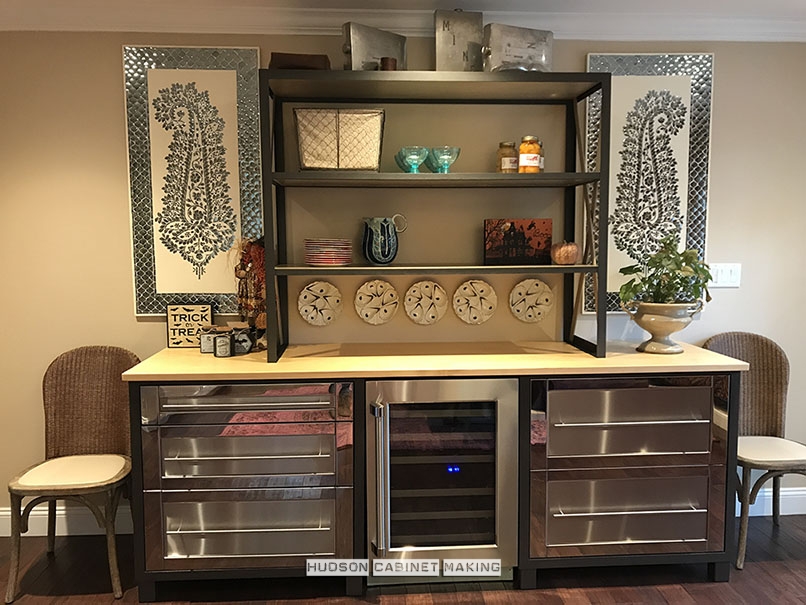 She also explained that they are closing soon on a new house and intend to use us again this winter as there will be a number of projects requiring our skills. I'll assume that means they liked the work we did.
Hudson Cabinetmaking, Inc.