This project would be best covered with a short video because of all the angles needed to 'show it off' (and we will eventually) but I wanted to post some shots, in the meantime, and write a bit about this kitchen remodel we did for our client, Mary.
The original kitchen was dark, without an island and the edges of it's over-lay doors were scalloped in order to make them 'rustic' looking… a la 1950's Americana, Davey Crockett, log cabin style, …call it what you will, …it was horrible!
With one wall open to the dining room, this mere 11′ X 12′ area for the kitchen was rather small but I felt could be cozy if the floor plan was well thought out.
Basically, we kept the sink and the stove top where they had been and switched the positions of the in-wall ovens with the refrigerator. We added a hutch & base on the wall opposite the sink and placed an island in the center. The island's granite top was cantilevered (extended) on one side to create a seating area.
Here is the floor plan for the new layout. The red lines show where the track lighting was placed on the ceiling.
First we gutted the place entirely and ran new electric lines in the ceiling and along the back wall. After patching the walls and ceiling, we installed our hand made cabinets.
Next the counter tops were installed, the floor & backsplash tiled and, finally, we painted everything (the ceiling , walls and cabinets). Here's another shot from the same angle after painting.
Here is a view of the sink area.
And a view of the 'hutch and base' on the opposite wall…
Here are another two, low angle shots…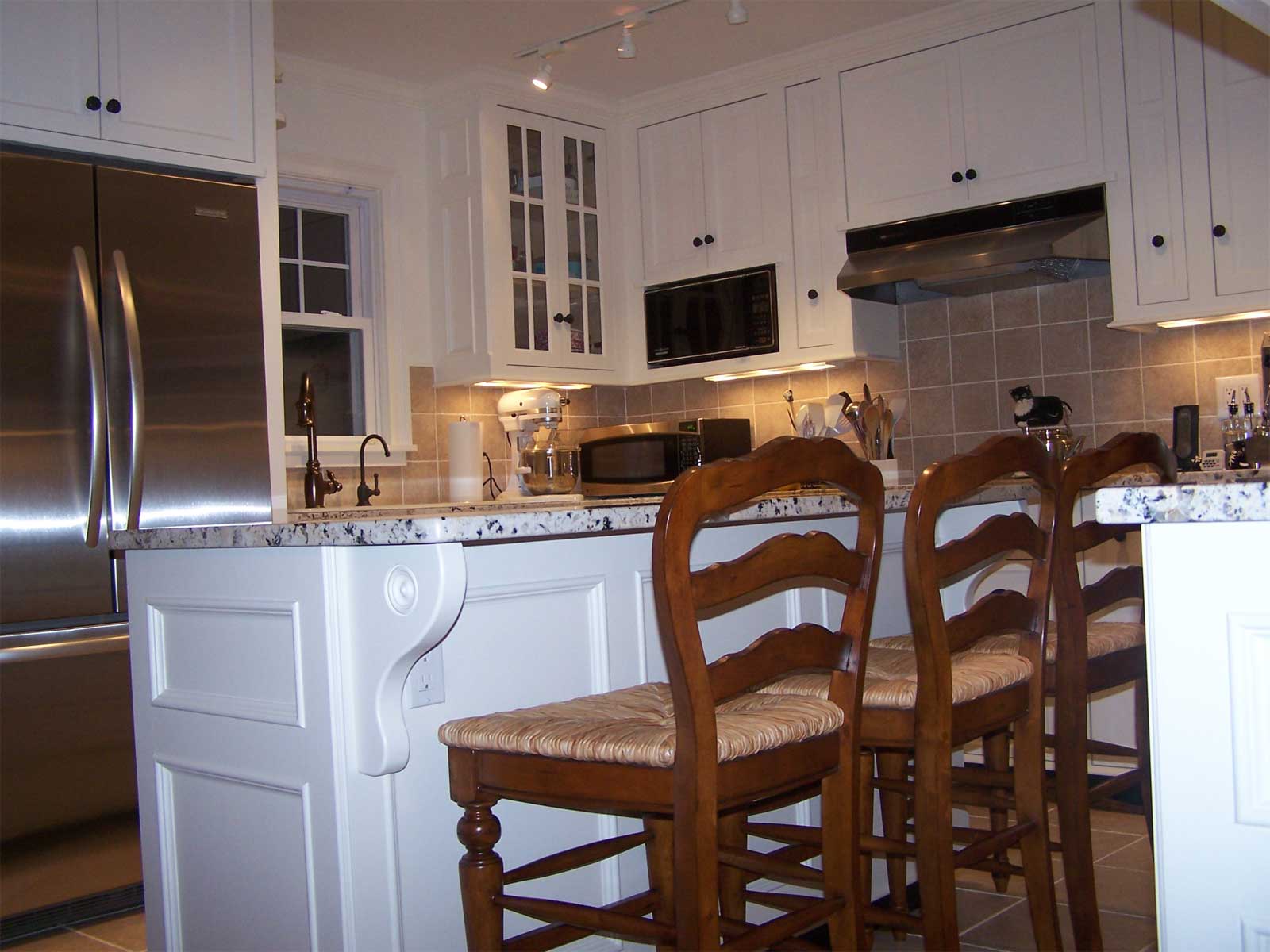 island's back side / paneled sides and back / handsome corbels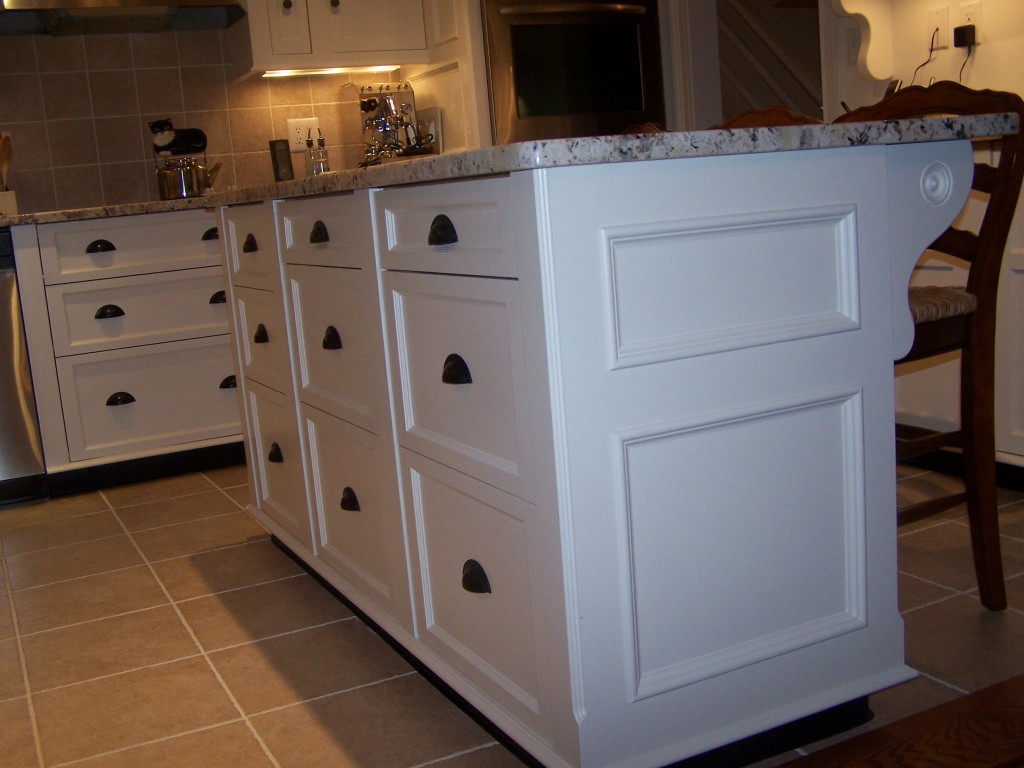 never enough drawers in a kitchen
Details are very important. You'll notice that… 1) all cabinet side walls are double-paneled. 2) all the outside, vertical corners on the cabs are routed (carved).  3) the bottom edge of the wall cabinets and the base cabinets are adorned with molding.  4) 2″ thick, hand-made corbels w/ rosettes and display shelf w/ thick brackets.
Pull-out racks are a great help in a kitchen.
pull-out spice racks/ upper left and right of stove AND pull-out rack for cooking oil, larger ingredients, etc. / lower right of stove
Here are two photos I stitched (not too well) together to cover the whole room…
We've landed a number of jobs from showing this small kitchen… whose every square inch is well thought-out and of finely made, architectural woodwork.
Russell Hudson / December 31, 2010 / Hudson Cabinetmaking, Inc.