There are so many kinds of housings (or consoles) that can be made for TV lift mechanisms. I recall another woodworker referring to them as custom pop up TV cabinets.
Anyway, a client was interested in our making a king sized bed for him, from whose footboard a TV rose.
He liked the surface texture and color of aged wood so we ended up locating some barn siding in sufficient quantity to make the headboard and 'cabinet' footboard.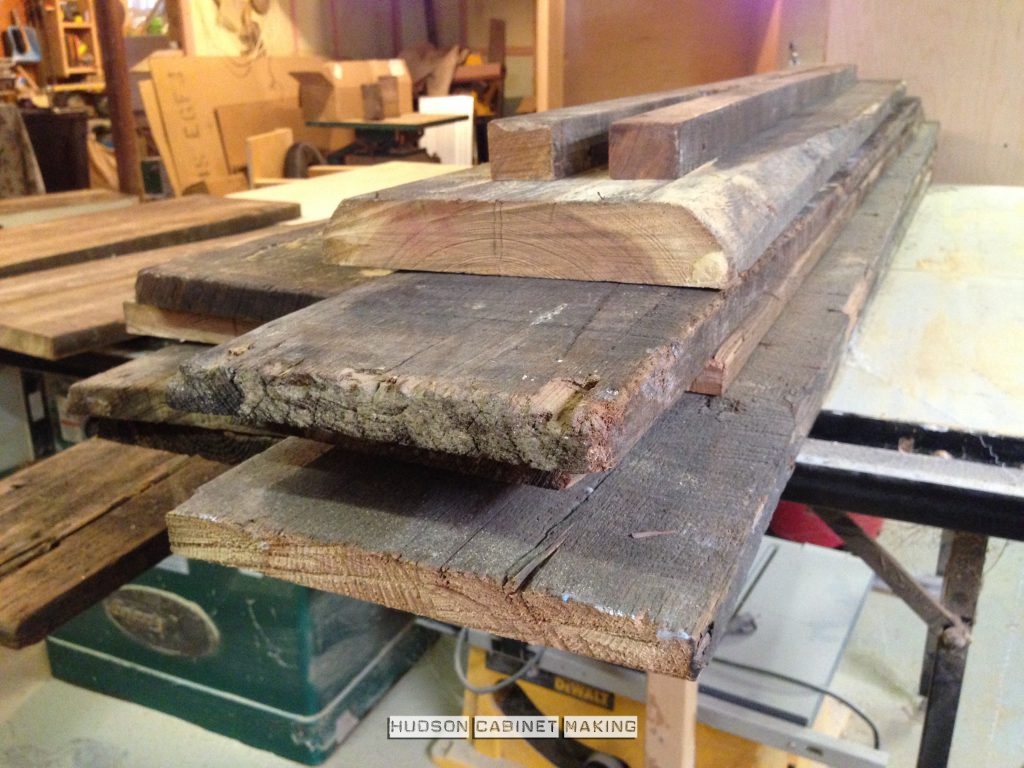 After selecting those boards that would fit well together, we wire brushed them to remove a century's worth of old dirt & grime embedded in the surface. Then we sanded them just enough to make them smooth to the touch while keeping as much of that aged patina surface as possible. We used reclaimed wood to make a bar for this same client.
Here are parts for the headboard drying after two coats of urethane. The urethane sunk into the surface much like an oil finish does as we wanted some protection against food & drink staining but still see the aged texture of the wood.
…and here is a close up of a corner of the headboard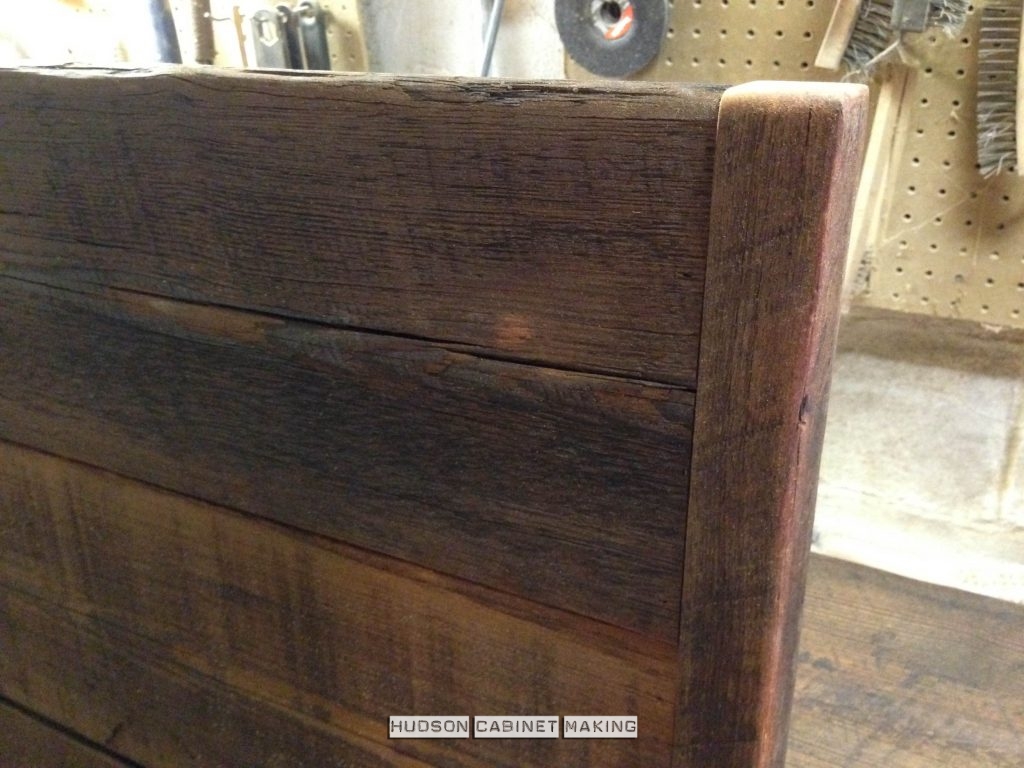 We didn't want the footboard screwed down to the floor so we bolted the cabinet to the bed's steel frame (so it couldn't ever tip over). Here's short vid I took a few weeks after we were done (I removed a section in the middle as the video was rather long). This is but one of the many ways to make custom pop up TV cabinets. Many of our clients only want to see the TV in the room when it is being watched.
    Russell Hudson / Hudson Cabinetmaking, Inc.