This kitchen stands out because it's design is so unique. We have built quite a few over the years but this is one of the best kitchen designs we've ever executed. My son & I made it in our shop, with our own hands so I know it's well built …but until you're finally done designing, building, finishing & installing it, only then can you stand back and appreciate what you've really done.
Space Available and Client's Desires
Our client's were an older couple who had bought an apartment in Bronxville, just north of Manhattan. She was a working artist and he was retired but wanted to 'go the extra mile' to make her happy. This kitchen's floor space was only eight feet by fourteen feet. One of the 14' walls was mostly open to the adjacent dining room. She wanted some of the cabinetry and the peninsula to wrap around that opening and continue into  the dining area. The general contractor (who was remodeling the apartment) and I had worked on a high-end kitchen the year before so he called me in after hearing what she wanted. Here is the area we had to work with. Both photos are aiming at the same window
Design, Build and Install
     We looked at different species and cuts of wood, different finishes, various approaches to it's over-all shape and what specific details could be incorporated to keep it looking like custom furniture. We went with rustic cherry (allows some sapwood and solid knots) as she loved the various tones.
     Here are some pieces being made in the shop and a photo during installation.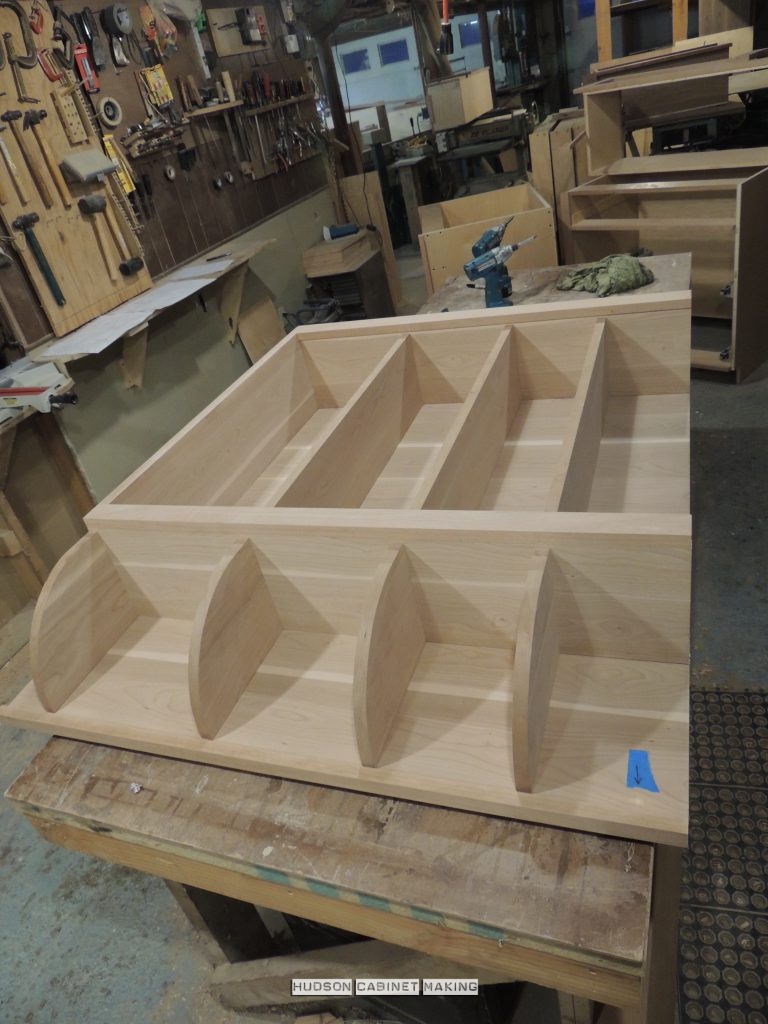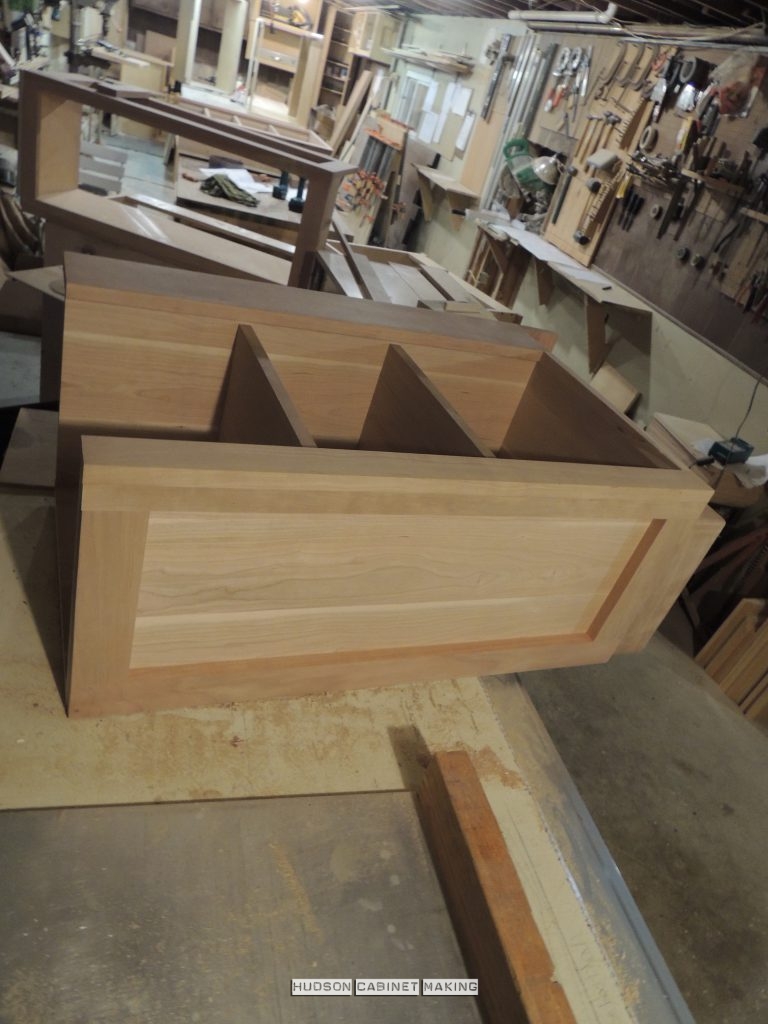 Five years later…
     I hadn't gotten back to that area for quite a while and then a few weeks ago I managed to run in and grab a few shots.
We finished it clear because unstained cherry darkens beautifully with time.
There is more cabinetry to this kitchen and I wish I had cleaned it up a bit before taking pictures… but you get the idea.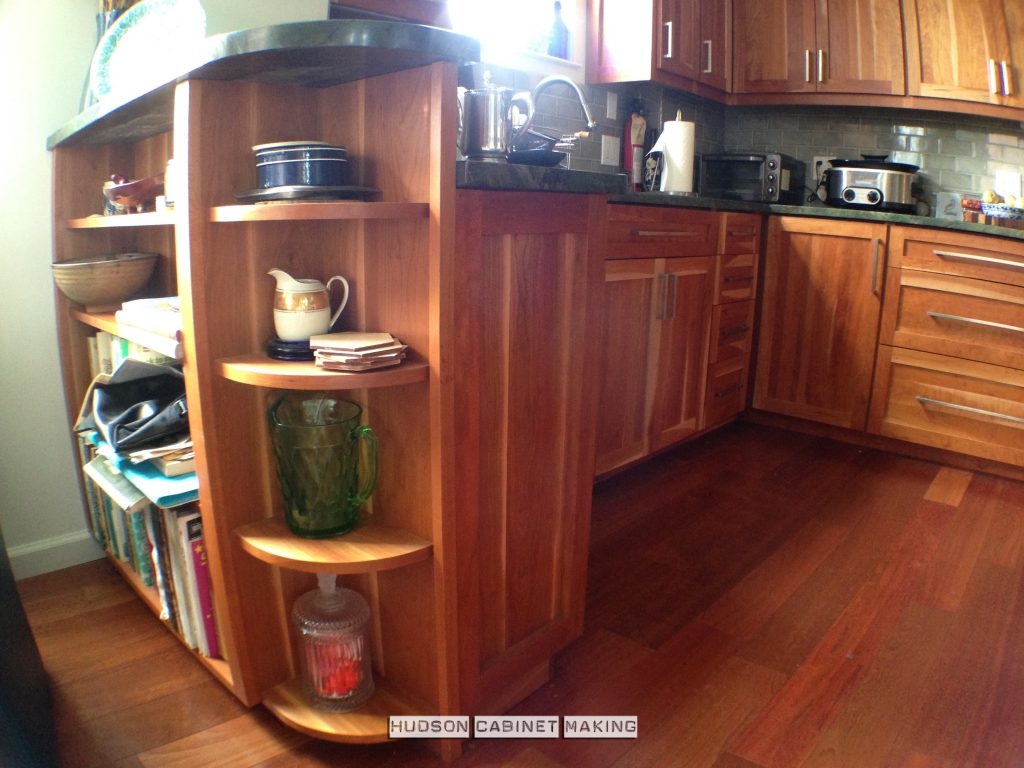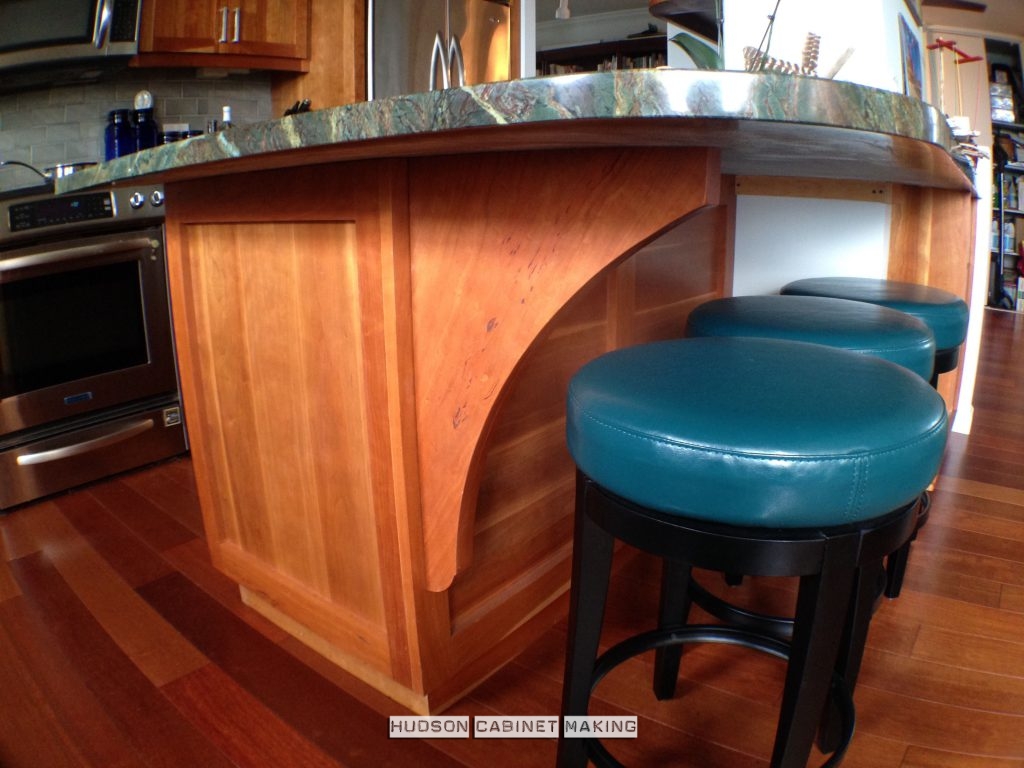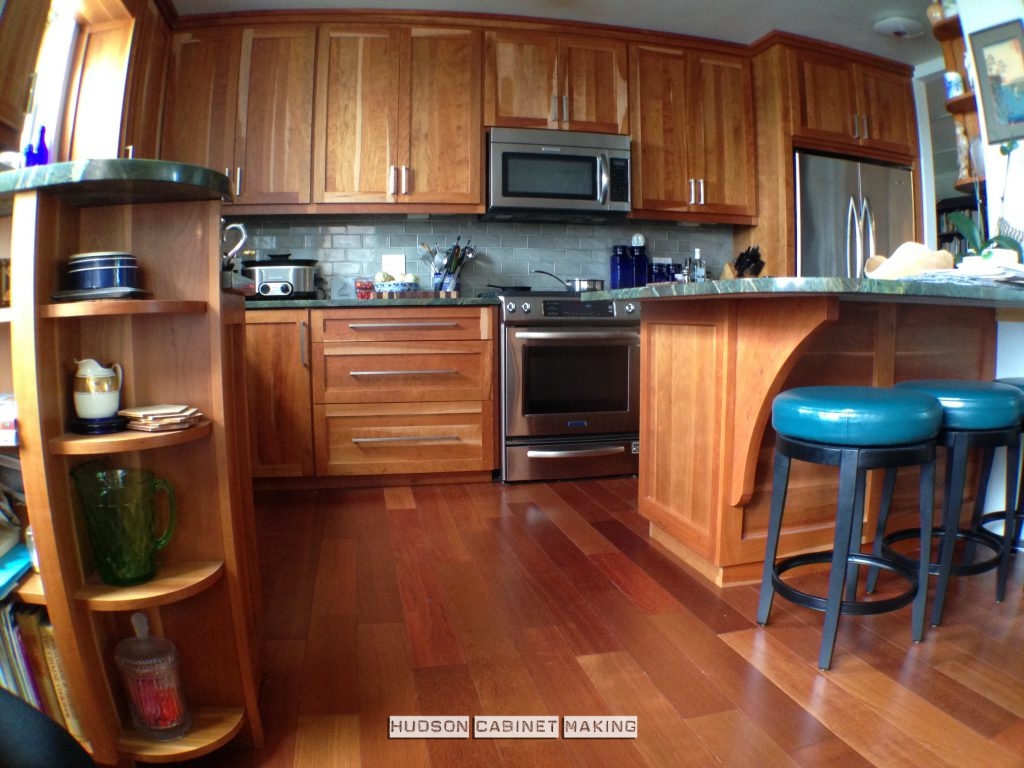 Custom made is a term everybody uses. This kitchen was designed & hand-made for a very specific look, function and space. For my money, the best designed kitchens are truly 'custom made'.
Russell Hudson / Hudson Cabinetmaking, Inc