He was an audiophile. In their finished attic is where he had kept all his stereo equipment. They were about gut that entire room and we would build a walk-in dressing room for them… so they also asked to have a cabinet made to hold his components. It was to sit in a much smaller room on the first floor .
After some thought as to it's size restrictions and some discussion with their a/v guy, they sent me a computer generated layout for it's internal requirements. As I usually do all that work for clients myself, it was a pleasure working from this diagram. Now I could simply concentrate on making it handsome.
Here is that layout….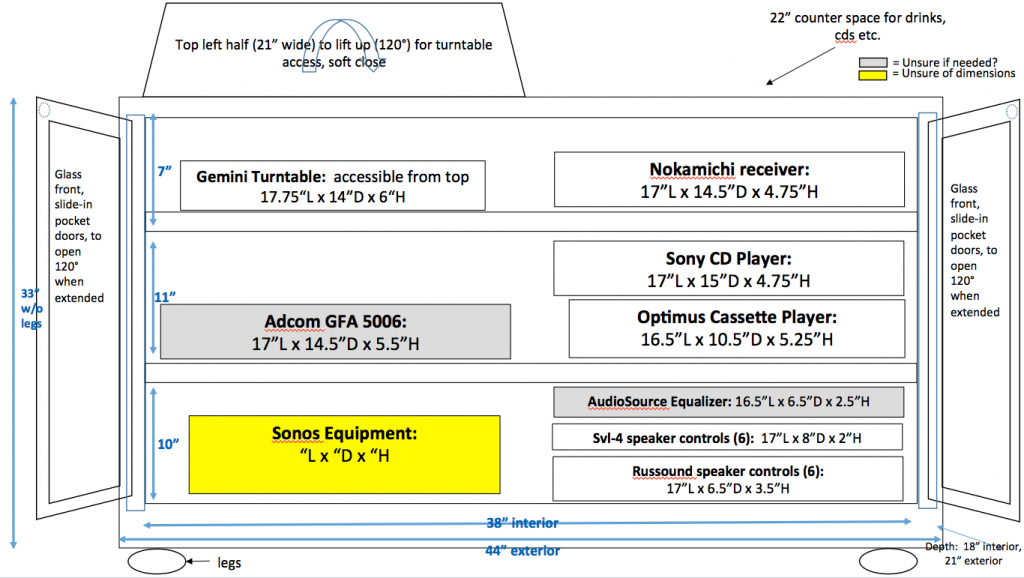 As you can see, the counter top on the left side had to pivot upward to access the turn table from above. Though more labor intensive to construct, this is much preferable to a roll-out shelf holding the turntable. The counter top needed to be made it two pieces. We made the piece from cherry, stained to a warm brown.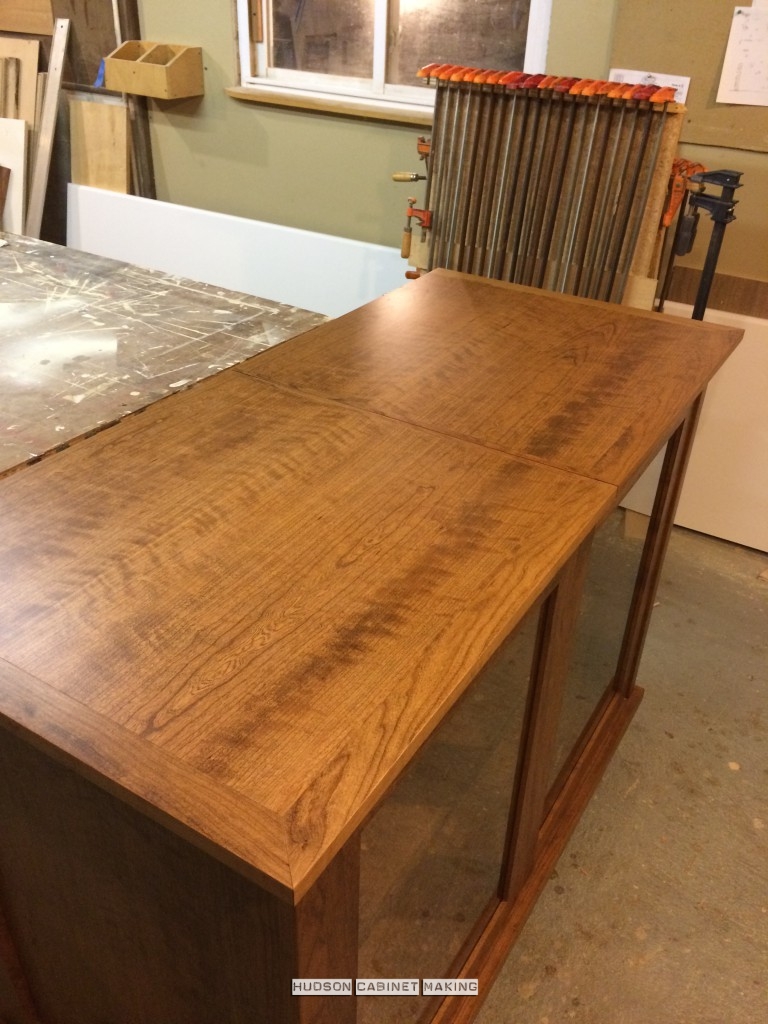 Here (on the work bench) you can see the ventilation slots in the unit's back as well as those cut into the shelves …to keep the components from over-heating.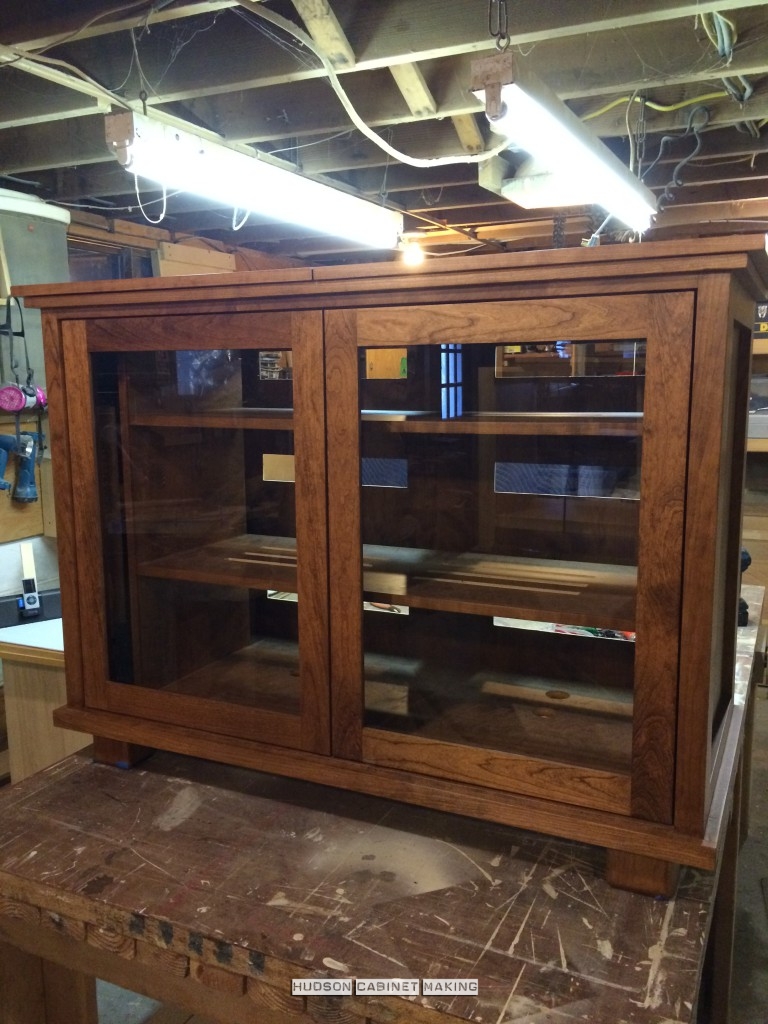 The interior mechanics required some thought as both glass doors were to recess into side pockets and an anti-slam lid arm had to be positioned in just the right place (I was running out of room).
Although this is a picture from the shop (without door pulls), you can see how we designed it with fairly clean lines, but kept paneled sides and some square trim to make sure it remained looking like furniture and not simply a unadorned 'box'.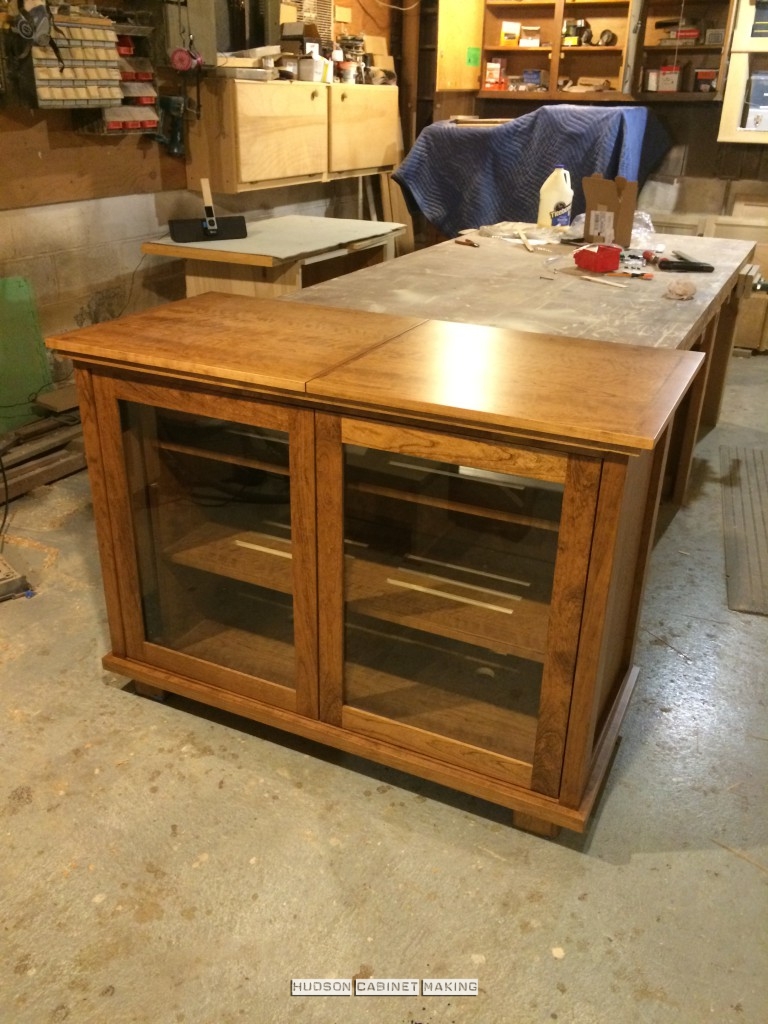 BTW, it's always a pleasure working with smart clients.
Russell Hudson