Built-in wall units go a long ways towards establishing the interior design for bedrooms. They can be custom built to make perfect storage for peoples wardrobes as well as create a spot for the TV and whatever books or display objects you'd like to see in your bedroom.
Here is what our client had at the foot of their bed beforehand. They needed much more storage.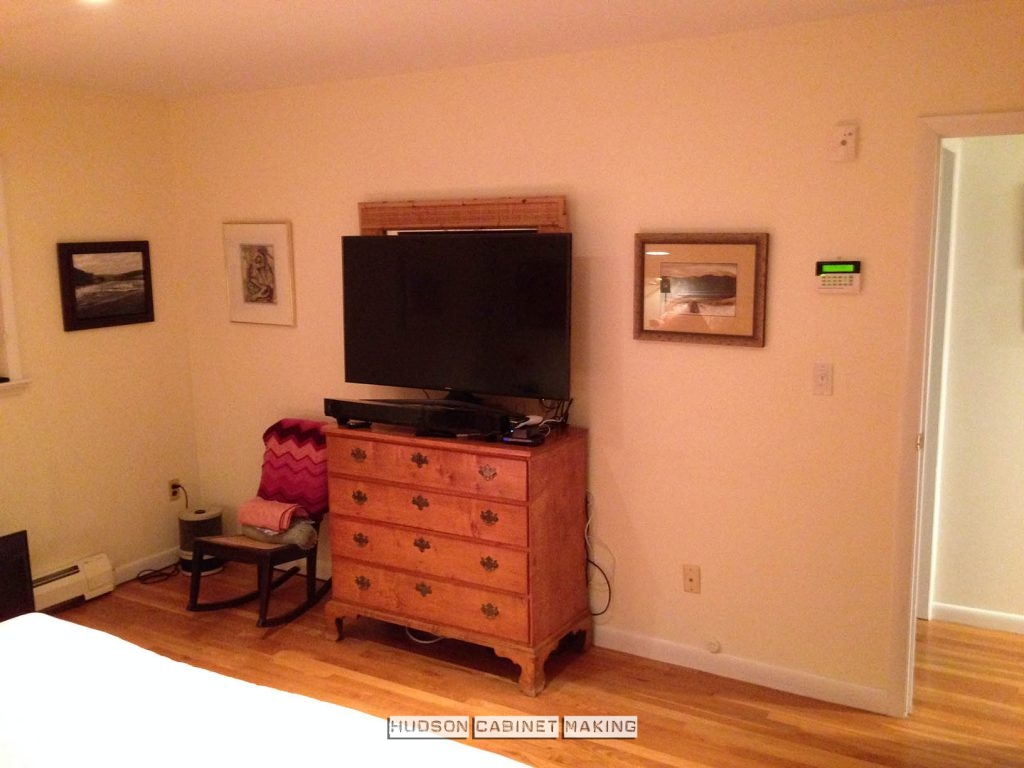 Here is our first drawing …… followed by the final drawing. Client needed more hanging space & less shelf space for clothes. We also decided to go without pulls or knobs by making the doors & drawers 'touch latch'. They now make under-mount drawer slides that do this well and still roll in and out like silk.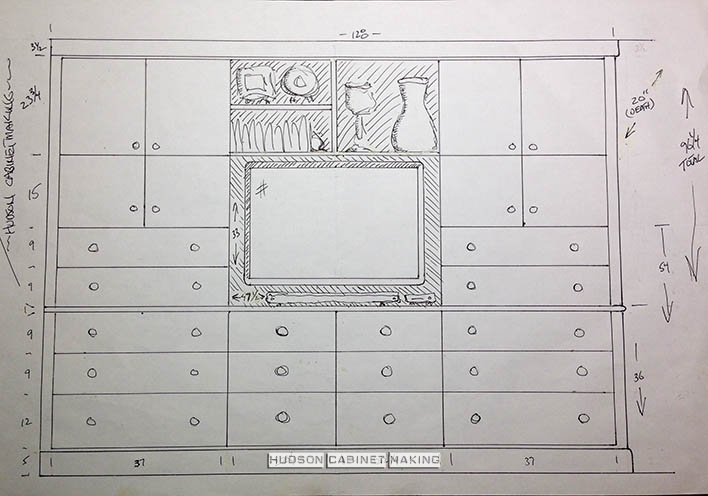 They wanted a clean, modern design and I wanted to create a piece that was more than just functional. I selected natural, blonde (no stain) maple for the material, clear tung oil and then urethane for the top coats.
One of the few places I had to show any detail at all was the right, outside, vertical corner. I decided to round-over that corner (1.25" radius). Here are two close-up shots of that base cab & upper cab with the rounded stiles. I left the last 6 inches square at the floor and the ceiling to wrap both crown and base moldings square around that corner.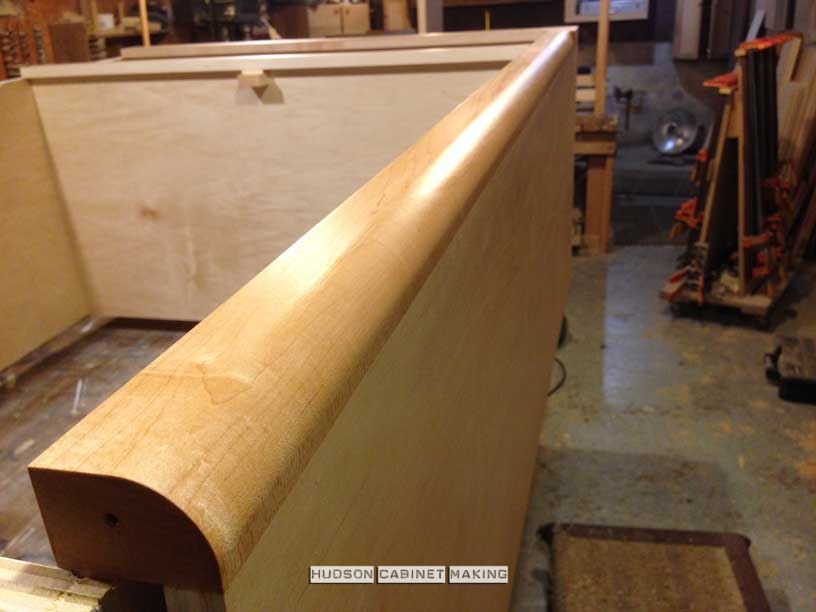 As this outside, vertical edge was now round, the counter top would look best if rounded in that corner as well (to match).
Here you see how I affixed solid maple to the plywood's edge and marked the radius I wanted to achieve. I used a belt sander for the radius & a large router to 'round over' the entire counter's top edge.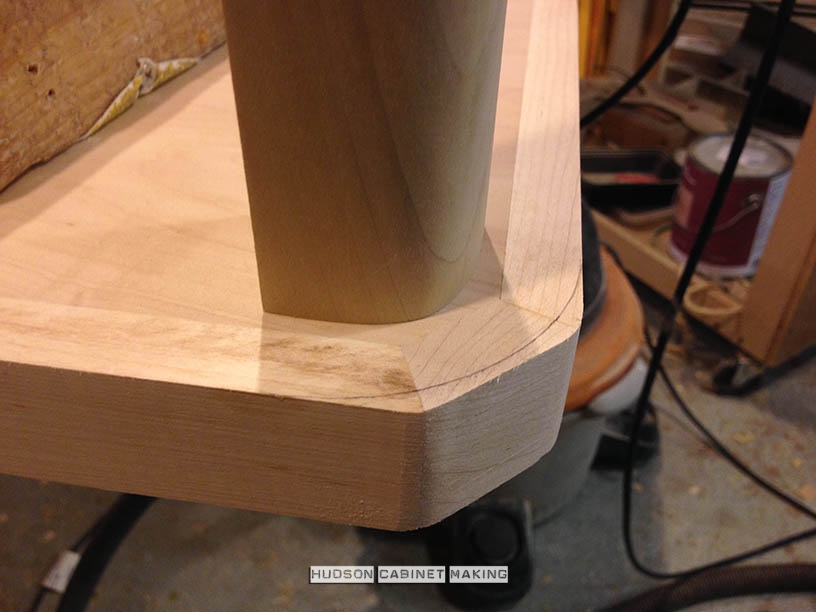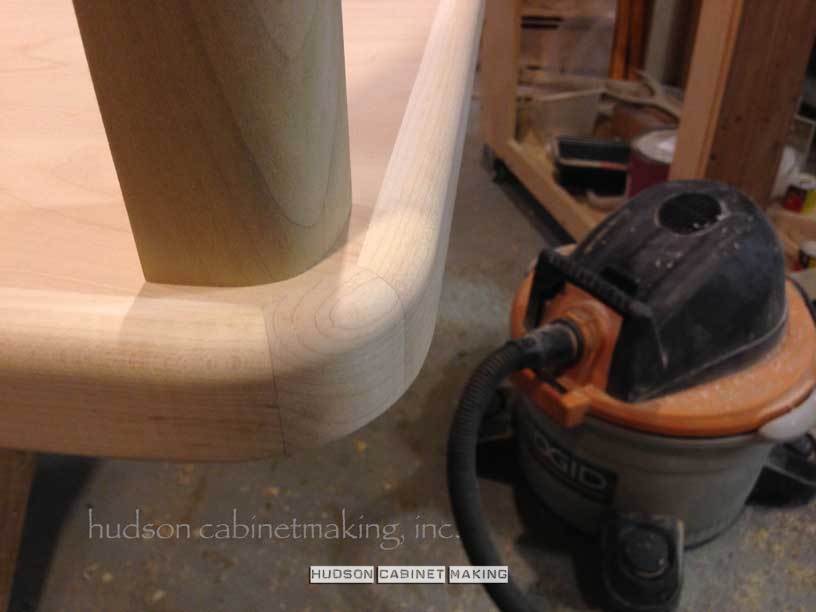 Here are a number of shots showing the installation. We began by repositioned the power & data lines (behind the TV) and began installing from the corner, left to right.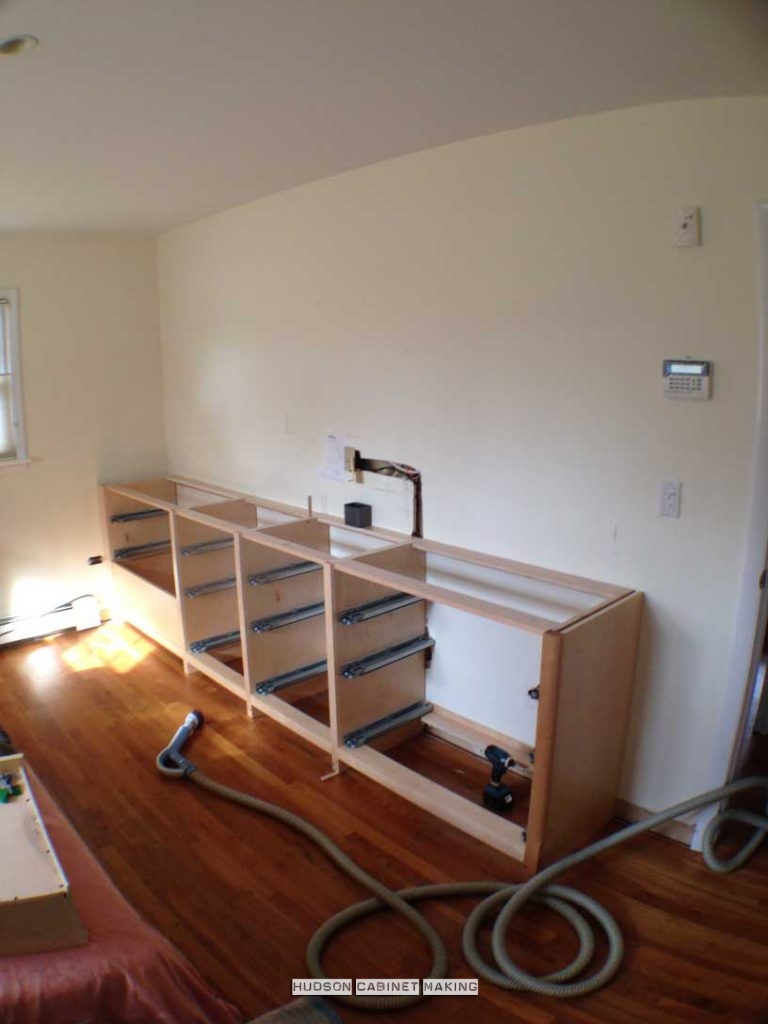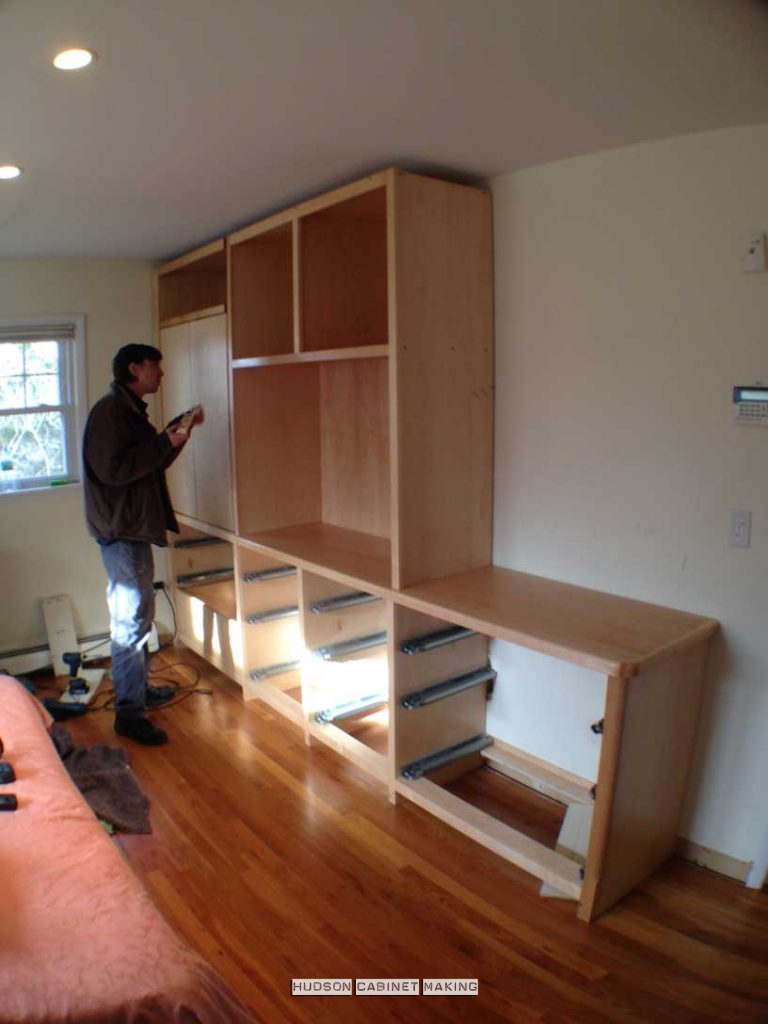 Though they had yet to fill it up, I took a shot of it after we wall mounted the TV and placed a few objects on the shelves.
I've spoken with them since. They are very pleased with how it turned out. We work pretty hard to make sure a client feels that way.
Russell Hudson / Hudson Cabinetmaking, Inc.